Surviving and thriving this summer
Author: Maharishi Ayurveda Date Posted:15 February 2016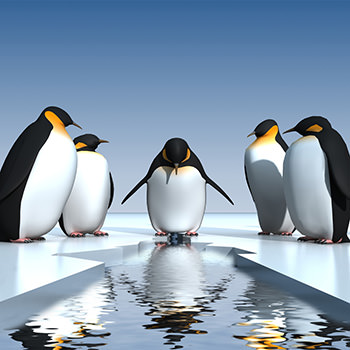 One thing I love about summer is the variety of juicy fruit and vegetables that abound. As nature knows best they are just what we need when the weather is hot and we need extra hydration (see our tasty Tangelo Salad below).
Keeping Pitta happy is key to surviving hot days and nights. When the heat increases in nature about us our internal ecosystem becomes warmer too. For some of us this increase is welcomed and enjoyed. For others it can be a little too hot or humid.
If you are a Pitta type by nature then hot summer days can lead to an increase of body temperature (with a tendency to sweat more) and getting hot-headed (emotionally more reactive). Pitta symptoms of imbalance such as loose bowel, increased stomach acidity, skin conditions, sour breath, body odour and inflammatory conditions, all increase as the temperature rises.
For all of us and especially you Pitta types summer is a time to favour the juicy seasonal fruits and vegetables. Drinking Pitta Tea and using Pitta Churna (seasonal spice mixture) are great additions to the summer palate.
Pitta Tea
Cooling herbal Pitta Tea is a delicious combination of fragrant rose petals and refreshing
spices of licorice, cardamon and cinnamon. Taken warm or cool, it is the perfect answer
when you're feeling intense or frustrated. It helps cool down your mind, body and emotions.
Fill a 1.5 - 2L flask with boiling water and 1-2 tea bags. Pour some tea into a cup and let it cool to a comfortable temperature and sip every 30-60 minutes throughout the day.
Pitta Churna
Sprinkle this tasty, mellow and sweet spice mixture in your soups, over vegetables or on your sandwiches or use in your cooking at home. It helps to balance stomach acids and cool down your mind-body system. It also includes immune boosting and anti-inflammatory turmeric.

Try this Tangelo Salad
80-100 grams hummus
1/2 Cup diced cucumber
1/2 Cup grated carrot
1/2 Cup mung bean sprouts
1/2 Cup grated zucchini
1/8 Cup chopped fresh coriander
1 Cup of diced de-seeded tangelo
1-2 slices of cornbread, or a wholegrain bread you enjoy.
Combine all ingredients together (except hummus) then dollop the hummus on top. Also serve to the side or spread on your bread and enjoy!
Do you have a tasty summer salad you would like to share? We are building a list of summer recipes to share with our wellbeing community and would love to hear about tasty summer meals that delight you and your guests. Share them with us.
Wishing you the bliss of balance this season.
Linda Sinden has been a practising Maharishi Ayurveda Consultant since 1990 and is a regular contributor to our weekly Insights. She has a practice in Auckland, New Zealand and also provides phone or Skype sessions for those who need assistance, but don't have a consultant in their vicinity.

Email: lindasinden@orbislife.co.nz Skype: Linda.Sinden
Mobile: +64 212237525
---
Leave a comment
The Herbs in Maharishi Ayurveda Products Are Prepared in the Traditional Ayurvedic Way. 100% Natural and Side-Effect Free. Made to Naturally Restore Balance in Your Body. Buy Now!