Suzanne Edwards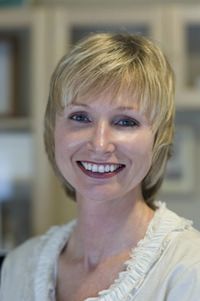 Suzanne Edwards is a Maharishi Vedic Health Educator and a teacher of Transcendental Meditation®.
Suzanne is based in Mornington on the beautiful Mornington Peninsula, just south of Melbourne in Australia where she teaches Transcendental Meditation® and has practised as a Maharishi Ayurveda health consultant for the past 22 years.
Maharishi Ayurvedic health consultations include pulse diagnosis to determine your state of health and recommendations on diet, lifestyle and herbs to suit your individual needs. Education is a key aspect of the consultation so that you understand the inner and outer influences on your state of health and wellbeing. As a mother of three herself, Suzanne couples her personal experience with a deep and practical understanding of Maharishi Ayurveda to specialize in women's, children's and family health issues. In addition to consulting in Mornington she also offers consultations in Dingley and Ringwood.
Suzanne is available as a guest speaker, she gives seminars and workshops on Maharishi Ayur Veda and teaches the Maharishi College of Vedic Medicine Short Courses:
Good Health through Prevention: Eliminating the Basis of Disease by bringing life into Accord with Natural Law
Diet Digestion and Nutrition: Promoting Optimal Nourishment and Health through Balanced Diet, Digestion and Nutrition
Self Pulse Reading for Good Health: Detecting Balance and Imbalance in the Physiology by Feeling Ones Own Pulse
Maharishi Yoga - A course on Yoga Exercise: Creating Physiological Balance and MInd-Body Coordination for Ideal Health and Well-Being
Contact Suzanne to arrange a personal consult
Ph: +61 359 762577
M: +61 488 762577
Web: www.morningtonmeditation.com.au
Email: MAV@MorningtonMeditation.com.au