Brain health plus...
Author: Linda Sinden Date Posted:24 July 2020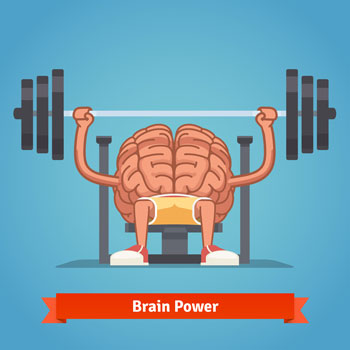 Centella Asiatica, aka Gota Kola, is a must when one wishes to support brain health, energy, mental clarity, memory and recall. Used both in Ayurvedic Medicine and Chinese Medicine Centella Asiatica has a balancing effect on all three doshas, helping to calm emotions while also promoting concentration and alertness.
Famous as a tonic for nerve and brain cells, Centella Asiatica also enhances cerebral circulation, intestinal health and sleep. Interestingly some think it's effectiveness on the brain may be due to its effects on the gut microbiology as it helps to balance the inner skin that lines the digestive tract, supporting the growth and maintenance of healthy microbes. These microbes are responsible for the production of neurotransmitters that help mood and cognitive functions, leading one to conclude that the health of the gut has a lot to play in the health of our mental faculties too.
Centella Asiatica is also considered one of the most spiritual herbs of Ayurveda.
Tell me more
Centella Asiatica
Is traditionally used to support the healthy formation of blood, bone tissue, fat metabolism, muscle formation and nerve tissue.
Works to support the circulatory system, digestive system and nervous system.
Can be taken on its own and is traditionally combined with other herbs for better effect.
Herbal combinations to consider
Intelligence Plus
Intelligence Plus combines Centella Asiatica (Gotu Kola) with ten other herbs to support mental clarity, self-confidence, helping to rejuvenate mental processes and brain cells. The formula includes Indian valerian to help calm the mind and to promote sustained mental focus, along with Ashwagandha to enhance resistance to mental stress.
Stress-Free Mind
Centella Asiatica (Gotu Kola), Bacopa (Brahmi), Dwarf Morning Glory work together to support learning, retention and long-term memory. The other herbs in this formulation increase overall mental energy and the synergy of all the herbs and minerals in this formula support psychological resistance to stress.
Amrit Kalash Nectar - tablets or traditional paste
This all-round formula helps to coordinate mental and physical functions, provides antioxidant support and helps to balance both the heart and brain. It is an excellent formula to take regularly as part of one's health and wellbeing routine and prevention programme. It is best taken with Amrit Kalash Ambrosia. As part of the Longevity Club you are able to save 15% per month.
BP Support
Centella Asiatica is combined with three other traditional herbs to provide support for healthy blood pressure and balanced sleep patterns.
Emotional Balance
Centella Asiatica combines in equal parts with two other powerful Ayurvedic herbs; Winter Cherry to support healthy circulation of adrenalin and reduced plasma cortisol and Indian Gooseberry a powerful antioxidant to nourish the brain and heart. These three herbs help the mind and body adapt to stress.
Wishing you the bliss of balance today and always.
Linda Sinden and the Get Balance Team
Linda Sinden has been a practising Maharishi Ayurveda Consultant since 1990 and is a regular contributor to our weekly Insights. She has a practice in Auckland, New Zealand and also provides phone or Skype sessions for those who need assistance, but don't have a consultant in their vicinity.

Email: lindasinden@orbislife.co.nz Skype: Linda.Sinden
Mobile: +64 212237525
---
Leave a comment
The Herbs in Maharishi Ayurveda Products Are Prepared in the Traditional Ayurvedic Way. 100% Natural and Side-Effect Free. Made to Naturally Restore Balance in Your Body. Buy Now!