About Us


Ayurveda is a 3000 year old system of natural healthcare. The uniqueness of Ayurveda is in the remarkable ability to restore balance in the mind-body system, using simple dietary and lifestyle changes together with amazingly efficacious and side-effect free herbal remedies.
Long ago Ayurveda had identified what herbs and in what combinations would have the desired balancing and restorative effect for the mind and body. The uniqueness of Maharishi Ayurveda is in the restoration of the purity of the diagnostics, herbal preparations and treatments, that together create a state of balance, or perfect health.
Here at Maharishi Ayurveda products we take great joy in helping people from all walks of life with our complete range of natural, authentic, health-balancing remedies.
It was back in the mid 1980's that the Vedic rishi Maharishi Mahesh Yogi gathered together some of the top traditional Ayurvedic families in India with the goal of restoring purity and effectiveness to Ayurveda, by making these traditional healing remedies available to the world.
The products you will find in our shop are a direct result of this revival in Ayurvedic health wisdom over 30 years ago.

THE TEAM AT MAHARISHI AYURVEDA PRODUCTS NEW ZEALAND
We're a small team, which just means there's less distance between you and us, no long call centre wait times, and knowledgable people at the end of the phone or email response. Our number one priority is to give an outstanding customer experience. We always love hearing from our customers, and are here to help you out any way we can.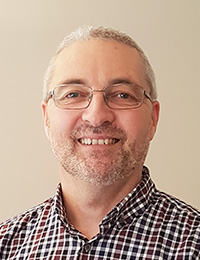 Wayne Perkins, General Manager
Wayne has a background in meditation and has been associated with Ayurveda for a number of years. He has held a number of management and marketing positions over the years. Always a "people person" he likes to go the extra mile ensuring customers get the right experience.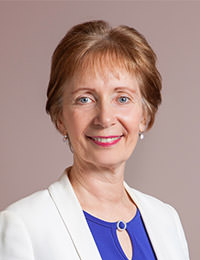 Linda Sinden, Maharishi Ayurveda Consultant
Linda trained as a Maharishi Ayurveda Consultant in 1990 and has completed more than 11,000 personal consultations. Her ability to read the pulse is quite remarkable. She is our health expert and go-to advisor for matters of health. She has also written a large number of the heallth and wellness articles on our website.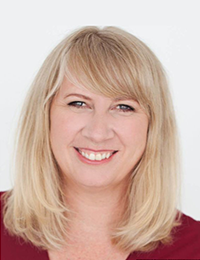 Debbie Crankshaw, Accounts / Admin and Customer Support Manager
Debbie looks after our customers, financial processes and ordering our product lines - making sure we always have on hand the product that's right for you! She has a background in accounting and customer services.
The Herbs in Maharishi Ayurveda Products Are Prepared in the Traditional Ayurvedic Way. 100% Natural and Side-Effect Free. Made to Naturally Restore Balance in Your Body. Buy Now!