Fall Asleep Easily
Do you want to sleep like a baby? Are you tossing and turning? Unable to unwind at the end of the day?
Blissful Sleep supports the mind and bodies natural ability to fall asleep faster resulting in a deeper, more refreshing sleep. Get a good night's sleep and wake up feeling refreshed and renewed.
The soothing herbs and spices in Slumber Time Tea help relax the mind-body connection for a better quality of sleep, so you can get the rest you deserve. Includes Cardamom, Licorice Root and Spearmint.

Free eBook with your purchase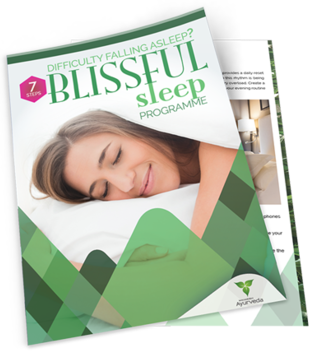 We have utilised the time tested health care wisdom of Maharishi Ayurveda to create the Blissful Sleep Programme.
This programme helps to switch on your body's healing power in order to restore balance.
In addition to Blissful Sleep and Slumber Time Tea, this PDF ebook will greatly enhance your return to restful sleep night after night. The Blissful Sleep Programme PDF Book covers a specially tailored daily routine. You don't have to struggle with sleep deprivation any longer.

What Our Customers Say


J.F., Auckland, New Zealand VERIFIED BUYER
"One cup of this tea about 15 minutes before bedtime and my eyes were wanting to close. Gave me such a deep and peaceful sleep and I woke feeling fresh and clear!"
---

D.S., Auckland, New Zealand VERIFIED BUYER
"After taking Blissful Sleep my sleeping habits returned to normal. From staying up late at night to sleeping before 10PM. This product works great."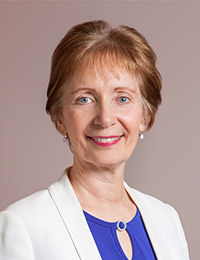 Time to get a good night's sleep

"My name is Linda Sinden and for the past 25 years I've been helping people enjoy blissful sleep night after night. You have within each of your cells the healing power of nature and it is my job to help you unlock or switch on this natural healing power within you.
Linda Sinden
Maharishi Ayurveda Consultant
The Herbs in Maharishi Ayurveda Products Are Prepared in the Traditional Ayurvedic Way. 100% Natural and Side-Effect Free. Made to Naturally Restore Balance in Your Body. Buy Now!