Mary's journey - sound familiar?
Author: Linda Sinden Date Posted:12 December 2020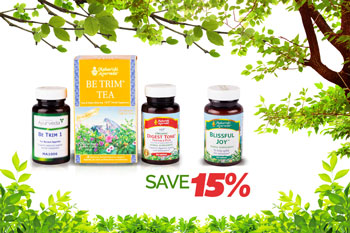 Mary came for a consultation when she was at her wits end. Nothing she did made a difference and she was frustrated, worried and starting to feel very down.
Mary wondered...
"Why can't I stop eating comfort food? I know it's not good for me but I wake up tired and I'm weary. Life does not hold much joy for me. I haven't had a daily bowel motion for a long time; once every 2-3 days is normal for me. I like my work and I'm good at it and get positive comments but I work too hard. My blood pressure is on the rise and I worry about my family tendency for high cholesterol. My doctor is concerned and is encouraging me to reduce weight. I have been trying to do it and nothing is working. I'm a nurse so I know I have to do something to change this situation. A friend who saw Linda suggested I see her so I made an appointment.
The problem...
Linda explained that my stomach, small intestine and large intestine were needing support. My nervous system and adrenals were very fatigued which did not surprise me. As we chatted it became clear that my late to bed routine (I didn't know that being in bed by 10pm was so important), sleeping until 2-3 hours after sunrise and the demands of work and COVID had taken their toll. My lack of joy in life was also an expression of a body that was clogged with impurities and on a 'go slow'.
The solution…
With the combination of Be Trim Booster Pack and Blissful Joy I began to notice an easing of fatigue and low energy. Addressing stress, going to bed earlier and taking an early morning walk along with some simple dietary changes made a difference. I began taking a light fruit breakfast, having my main meal at lunch and a lighter evening meal by 7pm. After quite a short time I turned a corner and could see it was working.

Within the first two weeks I started to wake up feeling more rested and my energy started to come back. Within four weeks I was handling stress better, the extra tyre around my middle was melting away and I was finding it easier to eat healthy. The cravings were reducing. My bowel was improving and now it was daily more often. I no longer had the dizzy spells and felt my blood pressure was more under control and my healthy eating and better digestion would be helping to balance my cholesterol levels too. It surprised me how my everyday choices could have such a big impact."
Helpful Herbals
Be Trim Booster Pack
Be Trim 1 - Helps balance appetite, fat metabolism, helps reduce sugar cravings and boosts assimilation. This potent formula includes Gymnema, Malabar, Guggul, Zinc Bhasma, Tinospora, Sarsaparilla, Nutgrass and Cumin.
Be Trim Tea - Is an all-natural way to help curb snack cravings, day or night. Sipping Be Trim Tea during the day helps balance appetite, sugar cravings, soothes stomach disorders, supports digestion and helps to reduce bloating and gas.
Digest Tone - Assists the body in weight loss, fat and cholesterol metabolism, helps to cleanse the liver of toxins and enhances liver function, helps the body to gently detoxify the blood, muscle and fat tissue. Traditionally used to help rejuvenate the digestive tract.
Blissful Joy
Blissful Joy helps to remove toxins that can make you feel dull and depressed. It helps build resistance to emotional strain and is a natural way to combat feelings of sadness, anxiety, fatigue, irritability, loneliness or poor concentration. Enjoy a renewed feeling of energy and happiness – and an overall sense of well being.

May the power of Ayurveda help you restore balance to your body and mind.
Linda Sinden and the Get Balance Team
Linda Sinden has been a practising Maharishi Ayurveda Consultant since 1990 and is a regular contributor to our weekly Insights. She has a practice in Auckland, New Zealand and also provides phone or Skype sessions for those who need assistance, but don't have a consultant in their vicinity.

Email: lindasinden@orbislife.co.nz Skype: Linda.Sinden
Mobile: +64 212237525
---
Leave a comment
The Herbs in Maharishi Ayurveda Products Are Prepared in the Traditional Ayurvedic Way. 100% Natural and Side-Effect Free. Made to Naturally Restore Balance in Your Body. Buy Now!