Preparing for spring…
Author: Maharishi Ayurveda Date Posted:15 August 2016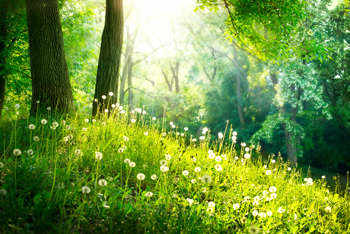 September 1st is the first day of spring and it is just around the corner. Don't you just love the spring flowers and the weather as it warms up! It's definitely a welcome break from the changeable and cold weather of late winter.
Just as the earth wakes up as the cold thaws and warmth signals it's time for change, so too our body goes through an important transition. As winter fades and spring arises your body is now gearing up for the spring seasonal transition. During this time the body releases stored impurities into the blood stream, ideally for release via the pathways of elimination – bowel, urinary tract, skin, sweat and breath.
If you are alert to what nature is spontaneously doing within you, then you can capatilise on this transition to improve your health for the coming year. Good news!
People who miss out on cleansing at this time suffer the consequences - a lowered immune response, a laden digestive system that becomes overloaded resulting in less physical and mental energy means they get sick easier. As the impurites build over time the impurities go deeper into the physiology and mix with doshic imbalances helping to create the more full-on degenerative diseases like arthritis, heart conditions, diabetes and so much more.
Are you getting the picture? Taking some steps to cleanse your body of ama (impurities) at this time is really important.
This week I want to make it easy for you to help yourself. I know you are busy. I know you don't want anything complicated. I know you need some suggestions that can fit into your life as it is now.
So if you want to stay on top of your game, be well, kick off some niggling discomfort or recover from an illness or dis-ease, then follow the instructions below. You will thank yourself for doing it!
Get access to your Spring Reset Programme
Linda Sinden has been a practising Maharishi Ayurveda Consultant since 1990 and is a regular contributor to our weekly Insights. She has a practice in Auckland, New Zealand and also provides phone or Skype sessions for those who need assistance, but don't have a consultant in their vicinity.

Email: lindasinden@orbislife.co.nz Skype: Linda.Sinden
Mobile: +64 212237525
---
Leave a comment
The Herbs in Maharishi Ayurveda Products Are Prepared in the Traditional Ayurvedic Way. 100% Natural and Side-Effect Free. Made to Naturally Restore Balance in Your Body. Buy Now!