Back To School...Revitalized!
Date Posted:27 January 2015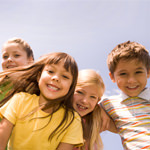 For many the summer holidays are now complete and it's back to school. We want to focus on supporting our young ones and all students no matter their age, as the new academic year kicks off.
We think learning should be enjoyable and enriching, not strenuous and stressful. So here are some tips to enhance mental and physical performance to help make learning a pleasure.
How to enhance mental and physical performance
Get a good night's sleep. If sleep is an issue deal with it, as it is really important to get a good nights rest.
Take time out to recharge with Transcendental Meditation (TM) or "quiet time" as children know it. If you weren't aware, it's good to know that children from the around the age of three can learn TM.
Give quality food and drink to suit the season and body-type. Answer the All about me questionnaire with your child to identify their body type.
Be active - which children usually love to do! If you are an older student then make sure you are having a 30 minute walk or exercise 5-6 days a week to support mental power and physical fitness.
Nourish the brain and body with a specially targeted herbal called Intelligence Plus
About Intelligence Plus
The three key ingredients in Intelligence Plus Gotu Kola, Indian Valerian and Ashwaganda, are combined with ten other herbs to support the growth of full mental potential, calm the mind and enhance resistance to mental stress. Clients have commented on how effective this formula has been for their children, both as a mind tonic and also when extra support has been needed.
What's great about Intelligence Plus is that it's a traditional formula, where the entire plant or herbals are used. It's a time-tested formula for:
Improving thinking
Supporting memory and retention of new information and learning
Supporting attention span and ability to think logically
Enhancing ability to focus
Promoting emotional balance, self confidence and contentment
Intelligence Plus comes in tablet form or Intelligence Plus Syrup that children find tasty and easy to take.
According to The Ohio State University, in a five-month evaluation consisting of 34 students randomly assigned to either the experimental group or placebo group, Maharishi Ayurveda's Intelligence Plus formula (formerly Mind Power Plus) was shown to provide support for healthy and normal IQ*.
*Published in Personality and Individual Difference, Vol. 15, No. 5, pp. 599-602
So for the young and not so young, we wish you great learning this year and much enjoyment along the way!
| | | |
| --- | --- | --- |
| Linda Sinden has been a practising Maharishi Ayurveda Consultant since 1990 and is a regular contributor to our weekly Insights. She has a practice in Auckland, New Zealand and also provides phone or Skype sessions for those who need assistance, but don't have a consultant in their vicinity. Email: lindasinden@orbislife.co.nz Skype: Linda.Sinden Mobile: +64 212237525 | | |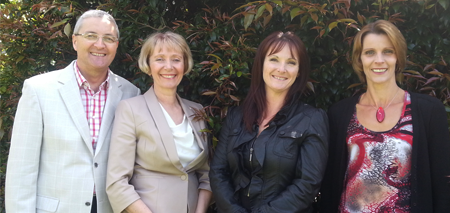 Wayne, Linda, Theresa and Louise
The Get Balance Team [associated-products]
The Herbs in Maharishi Ayurveda Products Are Prepared in the Traditional Ayurvedic Way. 100% Natural and Side-Effect Free. Made to Naturally Restore Balance in Your Body. Buy Now!