Cellulite - what to do?
Author: Linda Sinden Date Posted:18 March 2021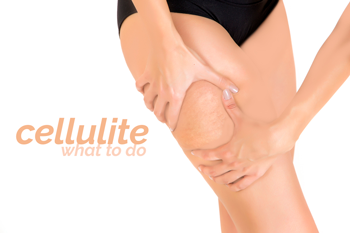 Ayurveda explains that the build up of cellulite (dimpling) and excess weight on your buttocks, lower limbs and abdomen is caused by an imbalance in Medha agni. This is a common experience for many women.
So, what to do?
Give your body a helping hand to restore healthy functioning of Medha agni in order to cleanse the tissue on your buttocks, lower limbs and abdomen by following this effective 3 Step Action Plan:
Step 1
Take Triphala Guggulu and Be Trim tablets twice daily to help cleanse tissues and balance fat metabolism.
About Triphala Guggulu
Take 2 tablets 15-30 minutes before food twice daily.
Triphala (a famous compound of the three fruits Amlaki, Haritaki & Bibhitaki) along with Guggulu (the fragrant resin from the tree Commiphora Mukul) are traditionally used to penetrate deep into the tissues and to 'scrape out' or eliminate ama or toxins as well as excess fat from the body's channels.They also provide the body with effective anti inflammatory support.
About Be Trim 1
Take 1- 2 tablets 15-30 minutes after food twice daily.
Be Trim 1 formulation is traditionally given to support balanced appetite and fat metabolism, in order to help cleanse tissues, reduce stored fat and maximise absorption of nutrients. This potent formula includes:
Gymnema, Malabar, Guggul and Zinc to help slow carbohydrate absorption and to support balanced fat metabolism.
Tinospora, sarsaparilla, nutgrass and cumin to help boost digestion and assimilation.
Step 2
Favour freshly made warm food and drinks, eaten when hungry. Avoid ice cold or refrigerator foods. Eat your main quantity of food at lunch and avoid cheese, egg, meats, fish or seafood before 10am or after 2pm. Sip Kapha Tea every 30-60 minutes during the day.
Step 3
Stimulate your cells
With a gentle body brush or silk glove massage over the cellulite areas before your morning shower.
Take a 30 minute walk daily ideally first thing in the morning or by 10am
Now is the best time of the year to help your body cleanse unwanted cellulite by efficiently burning stored fat.
Wishing you the energy and lightness born of an efficient and balanced metabolism.
Linda Sinden and the Get Balance Team.
Linda Sinden has been a practising Maharishi Ayurveda Consultant since 1990 and is a regular contributor to our weekly Insights. She has a practice in Auckland, New Zealand and also provides phone or Skype sessions for those who need assistance, but don't have a consultant in their vicinity.

Email: lindasinden@orbislife.co.nz Skype: Linda.Sinden
Mobile: +64 212237525
---
Leave a comment
The Herbs in Maharishi Ayurveda Products Are Prepared in the Traditional Ayurvedic Way. 100% Natural and Side-Effect Free. Made to Naturally Restore Balance in Your Body. Buy Now!