Easy steps for the Seasonal Change
Author: Maharishi Ayurveda Date Posted:2 September 2015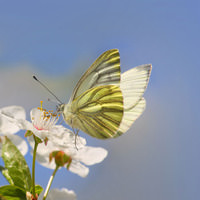 It is now officially spring time for us in the southern hemisphere and autumn for those of you in the Northern realms.
I love spring - the daffodils, the baby lambs, the warming weather and blue sky. Autumn has its beauty too as the leaves fall like a multi coloured tapestry covering the ground. Both seasons have their unique beauty. What do you like best about these seasons?
As one season flows into the next season Ayurveda marks this milestone in the seasons as being important for our continued wellbeing and resilience. This seasonal change is a time where ama – the impurities from incomplete digestion during the previous season – is released by the body into our blood stream.
This automatic internal cleansing cycle kicks into action every 3-4 months to help keep you healthy and strong. It's amazing how effective our body is at keeping us well even without us being aware of it.

During these seasonal cleanses our immune system gets busy cleaning up the impurities that are released into the blood stream. As the immune system can be quite busy within you at this time, it may not be so effective at fighting off any bugs from outside. Thus the seasonal colds and flus take hold at this time.
Here is a plan to help you make the most of this cleansing time while protecting you from falling prey to infections.
Have the seasonal change work for you
The goal is to support what nature is doing right now, by helping impurities to exit the body in an easy way. Here's how
Herbal help
Take 4 tablets of Herbal Cleanse at bedtime for 7 days
Take Elim Tox prior meals if you have a normal appetite, or Elim Tox O after meals if you have a strong appetite, or tendency to loose bowel motions or indigestion frequently.
If you would like to support your respiratory system consider also taking Flu-Col Defence twice a day.
If you usually have your main meal in the evening then try something new and have your largest meal at lunch and a lighter evening meal by 7pm. Take meats, cheese or yogurt during the day and favour a light evening meal like soup or stir fry vegies with seeds or lentils.
Take sips of hot water every 30 minutes. Make up a hot flask. You may like to add a slice of ginger root or a slice of lemon or lime (or both!)
Be sure to have a good night's sleep by being in bed early (prior 10pm is great).
Look for opportunities to be moderately active each day and remember that walking is an excellent way to be active.
Enjoy the seasonal change!
Wishing you the bliss of balance
Linda Sinden has been a practising Maharishi Ayurveda Consultant since 1990 and is a regular contributor to our weekly Insights. She has a practice in Auckland, New Zealand and also provides phone or Skype sessions for those who need assistance, but don't have a consultant in their vicinity. Email:

lindasinden@orbislife.co.nz

Skype:

Linda.Sinden


Mobile: +64 212237525


---
Leave a comment
The Herbs in Maharishi Ayurveda Products Are Prepared in the Traditional Ayurvedic Way. 100% Natural and Side-Effect Free. Made to Naturally Restore Balance in Your Body. Buy Now!