How's Your State of Balance?
Author: Maharishi Ayurveda Date Posted:2 November 2015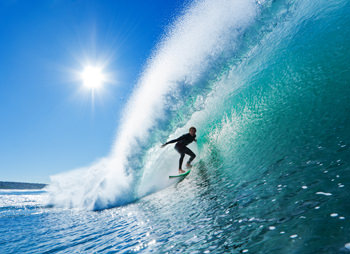 Your mind body balance is in a constant state of flux, as you breathe, move, eat, drink and interact with your environment. When everything is working within healthy ranges we take our health for granted and get on with enjoying life. When mind body balance becomes unstable, discomfort attracts our attention. At these times there are some simple and easy choices you can make to restore comfort and ease again.
This week we draw your attention to a free on-line service we offer our clients: Test Your Health Quiz and Report. At the junction between seasons (right now) is the best time to complete this quick check up and assess your state of mind body balance. Yes please >

Early signs of imbalance
VATA

Are you changeable, indecisive, fast-moving or anxious, prone to insomnia, spells of forgetfulness, dry skin and constipation, in need of calming and settling? Balancing Vata creates energy, clarity and creativity, while decreasing restlessness and anxiety.

PITTA Are you intense; critical; frustrated or angry; prone to overwork, a ravenous appetite and excess stomach acid; prone to hot flushes and need cooling down in the body and or mind? Balancing Pitta creates improved concentration and digestion while reducing irritability and impatience.


KAPHA

Are you lethargic, complacent or slow moving, prone to easy weight gain, congestion, oily skin, feeling stiff and heavy, especially in the morning, need stimulating and warming? Balancing Kapha creates increased strength and endurance and decreases lethargy and low mood states.
Take the 3 minute quiz to assess your health and receive tips to help you get started today Let's go >
Ayurveda helps gives life to your years and years to your life!
Wishing you the bliss of balance
Linda Sinden has been a practising Maharishi Ayurveda Consultant since 1990 and is a regular contributor to our weekly Insights. She has a practice in Auckland, New Zealand and also provides phone or Skype sessions for those who need assistance, but don't have a consultant in their vicinity.

Email: lindasinden@orbislife.co.nz Skype: Linda.Sinden
Mobile: +64 212237525
---
Leave a comment
The Herbs in Maharishi Ayurveda Products Are Prepared in the Traditional Ayurvedic Way. 100% Natural and Side-Effect Free. Made to Naturally Restore Balance in Your Body. Buy Now!