How to reduce weight for Summer
Author: Linda Sinden Date Posted:13 September 2018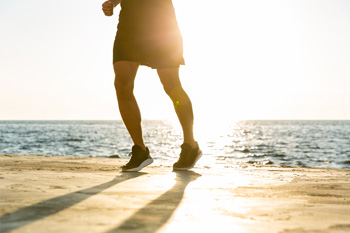 Do you want to reduce weight or lose the weight which appeared over winter? Weight gain is a sign of Kapha imbalance.
Kapha governs bodily functions concerned with physical structure and fluid balance. Kapha governs the healthy formation of fat, muscles, bone and sinew. It protects the heart and lungs and provides strong muscles. Kapha is responsible for lubrication of the joints, skin, nose, mouth, eyes, lungs and for the sense of taste which is essential for good digestion. The main seat of Kapha in the body is the lungs.
It is very Kapha to
Be happy with the status quo and preserve it
Wake up slowly and need a coffee to get going in the morning
Find change and letting go difficult
Mull things over for a long time before making a decision
Dislike cold, damp climates and stagnant air
Move slowly with a tendency to being less active
Tend to accumulate mucous, particularly in the morning
Save money and accumulate wealth easily
Seek emotional comfort from eating
Enjoy preparing food
Have a tendency to develop diabetes
Gain weight easily with a tendency to be obese
Key signs of Kapha imbalance include
Sinus congestion and a poor sense of smell
Poor sense of taste, and food cravings due to a lack of fulfilment
Impaired digestion, cold and heavy, with poor absorption
Lethargy, respiratory problems and lower back pain
Weight gain, with oily skin and loose or painful joints
Depression and low mood states


How does imbalance come about?
If you are experiencing some discomfort, there is usually a precipitating cause – a pattern of behaviour that has thrown the dosha out of balance. Some typical patterns that indicate a Kapha imbalance are:
Hereditary factors – diabetes, allergies or obesity run in your family
You have gained a lot of weight and feel depressed about it
Your diet contains large amounts of sugar, salt, fatty or fried foods, heavy foods, dairy products, especially cheese, milk and ice cream
When under stress you react by withdrawing, feeling insecure and unwanted
Placing excessive emphasis on possessing, storing and saving things
You act dependent or over-protective in relationships
You have been sleeping late more than a few days in a row
The weather is cold, damp or snowy (typically late winter to spring weather)
How to restore Balance
It is the daily choices we make that overtime create imbalance or help us to restore balance. Here are the key daily choices you can make to help balance Kapha and thereby restore a healthy body shape and weight.

Step 1 Early to Bed and Avoid Day Sleep
Be in bed by 10pm and avoid sleeping during the day.

Step 2 Get up by 6am and Exercise
Exercise first thing helps to lift the mood and is the most important recommendation for Kapha types and when imbalance of Kapha is present. Exercising first thing helps to increase your metabolism for the next 48 hours, which means you burn more fat for the whole day, even when sitting!

Step 3 Eat Your Main Meal at 12 Noon
Just like nature, our internal heat is strongest at noon. To ensure optimal digestion and to gain maximum nutrition, use the power of nature by eating your main meal at lunch.

Step 4 Take Your Helpful Herbals

Be Trim 1
Supports balanced appetite, and fat metabolism for those with normal appetite who gain weight easily. The ingredients Gymnema and Malabar help balance fat metabolism and slow carbohydrate absorption. Guggul supports fat metabolism and helps balance cholesterol production

Take 1 tablet twice daily with water after meals for 15 days. Then increase to 1-2 tablets 2-3 times daily after meals
Digest Tone
Digest Tone supports digestion, easy elimination and enhances nutrient uptake and is a high quality antioxidant with a wide range of benefits. Digest Tone supports healthy cholesterol levels, improves circulation, helps to protect the cardiovascular system and aids balanced blood pressure. It supports liver function and enhances immune response to viruses.
Take 1 tablet prior lunch and 1- 2 tablets prior dinner.
Be Trim Tea
Helps balance fat metabolism, regulate appetite and sugar cravings
Sip throughout the day every 30-60 minutes (make up a flask at the beginning of the day)
If you have a history of high cholesterol then you may also wish to take Cholesterol Protection. Cholesterol Protection enhances digestion, strengthens liver function, bile production and supports building of plasma, blood, muscle and healthy fat tissue. It helps break down fatty foods so they can be converted into healthy fat tissue and supports the flushing of cholesterol from the elimination tract.
Take one tablet twice daily with light meals for 15 days. Then increase up to 2 tablets twice daily. Monitor blood cholesterol levels after 30 days. For maximum results, take 1-2 tablets of Digest Tone at bedtime also.
Wishing you the bliss of balance.
---
Leave a comment
The Herbs in Maharishi Ayurveda Products Are Prepared in the Traditional Ayurvedic Way. 100% Natural and Side-Effect Free. Made to Naturally Restore Balance in Your Body. Buy Now!