In Search of Emotional Balance
Author: Maharishi Ayurveda Date Posted:14 December 2015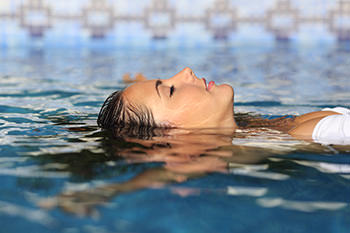 Surprisingly, the start of a new year can be quite challenging. It can be difficult juggling holidays, change of routine, different eating patterns and food choices, added financial pressures that holidays bring, not to mention the challenge of the family dynamics.
Feeling in control, positive, patient, and able to handle the inevitable frustrations that we all encounter in life indicates that your emotional strength is high.
But when challenges become 'too much' emotional distress arises. You may notice that you feel sad for no reason you can identify (you may often feel like crying), frustrated, or irritable.
These are common symptoms of emotional stress, and a signal that it is time to take action. The following Emotional Stress Checklist provides a quick 'at a glance' assessment of the impact of emotional stress in your life right now.
Emotional Stress Checklist
Can you say yes to one or more of the following?
Lately I have been:
Feeling I am losing control.
Sad for no reason that I can identify.
Depressed or in a low mood, feel like crying.
Frustrated with things in my life.
Angry, ready to snap easily.
If you said yes, then you may need some herbal support in the form of Blissful Joy and some other stress soothers below.
Blissful Joy helps to provide a renewed feeling of energy and happiness and an overall sense of wellbeing.
One of the herbs included in Blissful Joy is Arjuna Myrobalans, known to strengthen the heart and emotions. Ashwagandha and Holy Basil assist the body's natural resistance to stressful situations. Ailanthus Excelsa and Arjuna Myrobalans support the replacement of dead or weak cells with fresh, vital ones, helping to energize your brain and heart.
Stress soothers
In addition the following stress soothers aid relaxation and help to build emotional resilience.
Remember – it's okay to express yourself!
Eat regularly, every 2 to 3 hours and ensure you eat adequate protein and wholegrain foods. Avoid high sugar food and drinks, minimise high fat comfort food and avoid caffeinated drinks.
If feeling down, remain active - walk daily, and choose to spend time with positive and supportive people.
Take control. Follow these simple steps to identify what is causing stress overload and what you can do about it.
Get adequate sleep.

Slumber Time Tea

prior bed helps to settle into sleep easily. If you have a more chronic sleep problem consider taking


Blissful Sleep

to help you get off to sleep, or

Deep Rest

if you wake in the night or have difficulty going back to sleep.
Consider learning a meditation technique like

Transcendental Meditation

. People experience that it really helps and there is a host of research to back up the claims made about it.
Heads up! Know when it's time to act
Remember to never underestimate the importance of good sleep, nutrition, exercise and a listening ear.
Watch for the signs that your Warrant of Fitness is due! How? Catch your early symptoms of physical stress and act immediately to avoid stress overload.
Consider having a personal consultation with a person trained in Maharishi Ayurveda near you. Or arrange a skype consultation with me if you have no one close to you. Sometimes a helping hand can make all the difference.
Wishing you the bliss of perfect balance.
Linda Sinden has been a practising Maharishi Ayurveda Consultant since 1990 and is a regular contributor to our weekly Insights. She has a practice in Auckland, New Zealand and also provides phone or Skype sessions for those who need assistance, but don't have a consultant in their vicinity.

Email: lindasinden@orbislife.co.nz Skype: Linda.Sinden
Mobile: +64 212237525
---
Leave a comment
The Herbs in Maharishi Ayurveda Products Are Prepared in the Traditional Ayurvedic Way. 100% Natural and Side-Effect Free. Made to Naturally Restore Balance in Your Body. Buy Now!