Managing your work stress?
Author: Maharishi Ayurveda Date Posted:10 February 2016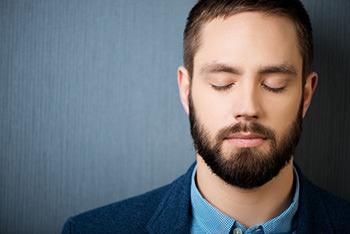 After episodes of burnout or near burnout people tell me that substituting quality of effort with quantity of effort impairs their performance, causes burnout and may even shorten life expectancy.
Here are some suggestions to help you manage the size and stress of work demands and your ability to cope as you get back into the swing of work again.
Be disciplined around the amount of time spent on the job and in separating work life from home life
Make better use of time spent on the job
Make better use of resources within your work place
Give your system some respite from the cascade of stress cortisol by taking Stress Relief 1-2 tablets prior breakfast and evening meals
If sleep is a problem take a cup of Slumbertime Tea with 2 tablets of Blissful Sleep 30 minutes prior bed and enjoy a great nights sleep
If you are feeling low in mood and have difficulty making decisions then take Blissful Joy 1-2 tablets after breakfast and evening meals and see how much better you feel
Things to be aware of
Except on very, very rare occasions avoid taking work home with you so that you can give your full attention to your home life.
Limit the number of hours you work in a week so that your self-expectations allow you to feel successful when you work only those hours in a week.
Favour a built-in consciousness that work needs to be done during working hours so focus on using the time well and going flat out at work.
Take opportunities to be physically active.
Dive within
Consider learning Transcendental Meditation – a simple mental technique that is proven to be extremely effective at reducing stress cortisol, helping to switch off the fight-flight response
Have regular physical check-ups and use natural methods for maintaining mind-body balance where you can.
Remember the restorative power of laughter, beautiful scenery and doing things that give you great pleasure. Not only are they fun to do but they also increase your body's production of serotonin the happiness hormone that lifts mood and builds resilience to life's stress.
Wishing you the bliss of balance this week.
Linda Sinden has been a practising Maharishi Ayurveda Consultant since 1990 and is a regular contributor to our weekly Insights. She has a practice in Auckland, New Zealand and also provides phone or Skype sessions for those who need assistance, but don't have a consultant in their vicinity.

Email: lindasinden@orbislife.co.nz Skype: Linda.Sinden
Mobile: +64 212237525
---
Leave a comment
The Herbs in Maharishi Ayurveda Products Are Prepared in the Traditional Ayurvedic Way. 100% Natural and Side-Effect Free. Made to Naturally Restore Balance in Your Body. Buy Now!