MAY FLASH SALE - BE IN NOW STRESS RELIEF
Author: Linda Sinden Date Posted:27 May 2021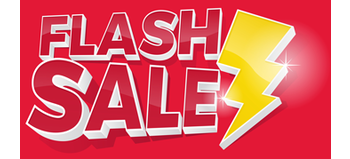 MAY FLASH SALE - Get up to 20% SAVINGS on Stress Relief, one of our most popular herbals. See why...

Sally found her busy life flows more easily since taking Stress Relief. Sally feels more calm and less anxious and sleeps better. She finds daily stress easier to cope with and likes the nourishment Stress Relief provides for her immune system, adrenals and thyroid. It has made a difference with managing her weight.
About Stress Relief
Take 1-2 tablets before breakfast and evening meals or 2-4 tablets at bedtime. Take with sips of warm water or boiled milk.
Build your resilience and life enjoyment by nourishing, supporting and strengthening yourself from within by taking Stress Relief daily. Stress Relief
Nourishes the nervous system, immune system, reproductive system, adrenals, thyroid, muscles and bones
Increases calm and reduces anxiety and worry
Support a busy lifestyle
Is effective when under the pump or feeling stressed
Aids Great sleep
Is a tonic for all ages
Is carefully formulated based on original traditional formulae.
Make the most of this FLASH SALE and get huge savings on Stress Relief.
3 bottles 10% off - SAVE $12.88 Shop now 3
6 bottles 15% off - SAVE $38.67 Shop now 6
9 bottles 20% off - SAVE $77.31 Shop now 9

Build your resilience and life enjoyment as you nourish, and strengthen from within with the help of Stress Relief.
Happy shopping!
Linda and the Get Balance Team
Linda Sinden has been a practising Maharishi Ayurveda Consultant since 1990 and is a regular contributor to our weekly Insights. She has a practice in Auckland, New Zealand and also provides phone or Skype sessions for those who need assistance, but don't have a consultant in their vicinity.

Email: lindasinden@orbislife.co.nz Skype: Linda.Sinden
Mobile: +64 212237525
---
Leave a comment
The Herbs in Maharishi Ayurveda Products Are Prepared in the Traditional Ayurvedic Way. 100% Natural and Side-Effect Free. Made to Naturally Restore Balance in Your Body. Buy Now!