Herb of the Month - Stress Relief
Author: Linda Sinden Date Posted:5 May 2021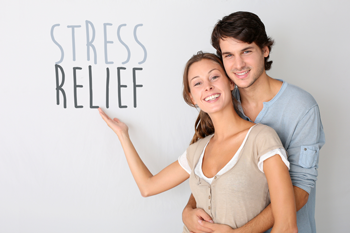 If you already take Stress Relief regularly then you know from personal experience how helpful it is. Stress Relief is our herb of the month for May. It includes the powerful adaptogen Ashwagandha and the deeply nourishing Shatavari. My personal experience has shown it is a "must have for Vata and Pitta types" who lead a busy life, fabulous for those over 40 years of age, strengthening for the adrenal and thyroid, and a helpful sleep aid too.
Make the most of this week's 10% SALE to stock up today!
About Stress Relief
Take 1-2 tablets before breakfast and evening meals or 2-4 tablets at bedtime. Take with sips of warm water or boiled milk.
Build your resilience and life enjoyment by nourishing, supporting and strengthening yourself from within by taking Stress Relief daily. Stress Relief:
Nourishes the nervous system, immune system, reproductive system, adrenals, thyroid, muscles and bones
Increases calm and reduces anxiety and worry
Support a busy lifestyle
Is effective when under the pump or feeling stressed
Aids Great sleep
Is a tonic for all ages
Is carefully formulated based on original traditional formulae.
As we move into Vata Season - Autumn and Winter it is time to nourish yourself within to support your immunity, aid sleep and strengthen from within which all helps to keep Vata happy!
Wishing you the bliss of balance this May and always.
Linda and the Get Balance Team
Linda Sinden has been a practising Maharishi Ayurveda Consultant since 1990 and is a regular contributor to our weekly Insights. She has a practice in Auckland, New Zealand and also provides phone or Skype sessions for those who need assistance, but don't have a consultant in their vicinity.

Email: lindasinden@orbislife.co.nz Skype: Linda.Sinden
Mobile: +64 212237525
---
Leave a comment
The Herbs in Maharishi Ayurveda Products Are Prepared in the Traditional Ayurvedic Way. 100% Natural and Side-Effect Free. Made to Naturally Restore Balance in Your Body. Buy Now!