More Laughs = Less Stress
Author: Maharishi Ayurveda Date Posted:12 October 2015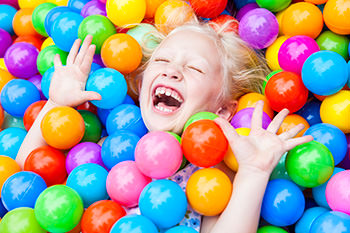 Let's take a look at what history can tell us about the importance of laughter…

In the good old days, kings employed clowns - court jesters - to make them laugh. Back then a king was under a lot of pressure. Most of his attention and energy went into fighting just to keep his job. A king had to watch his back in case one of his nobles took a fancy to the crown and accidentally peppered it with a quiver full of arrows. Talk about stress!
Laughter, having fun, was a serious business and the Jester was often a friend and confidant of the king, recognised as a person of influence, in a position of great power. His job was to look after the king… and this was the funny guy!

Getting serious about having fun
Fun releases endorphins, the good guy chemicals in your brain that lift your mood
Fun assists endorphins in recharging the body and mind, leaving you feeling great
Laughter is a beautiful gift unique to human beings
Laughter is nature's way of combating stress and depression
Fun and laughter lighten the work load
Uplift the emotions naturally with Blissful Joy
Reduce stress and increase production of the 'happiness hormone' serotonin by practising Transcendental Meditation

Blissful Joy
A wonder tablet that supports the mind-body connection by
Assisting the natural removal of toxins that make can you feel dull and depressed
Restoring the memory of bliss in your cells and by supporting balanced hormonal function
Helping to renew a natural feeling of energy and happiness – and an overall sense of well-being
Making situations that used to cause stress, easier to handle.
Helping us respond to life's challenges — big and small — with a new outlook

Make having fun a priority
Fun and laughter in the home is a sure guarantee of happiness in the home. Take every opportunity you can to have a good laugh.
Go to movies, plays, places which you know will be fun. Take the family. Invite people from work. Get those lovely little endorphins working for you. Their job is to look after you!
Wishing you the bliss of balance.
Linda Sinden has been a practising Maharishi Ayurveda Consultant since 1990 and is a regular contributor to our weekly Insights. She has a practice in Auckland, New Zealand and also provides phone or Skype sessions for those who need assistance, but don't have a consultant in their vicinity.

Email: lindasinden@orbislife.co.nz Skype: Linda.Sinden
Mobile: +64 212237525
---
Leave a comment
The Herbs in Maharishi Ayurveda Products Are Prepared in the Traditional Ayurvedic Way. 100% Natural and Side-Effect Free. Made to Naturally Restore Balance in Your Body. Buy Now!