Need to chill?
Author: Linda Sinden Date Posted:28 January 2021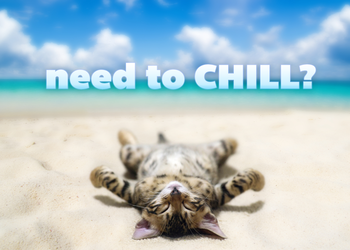 Need to chill? Too much summer heat?
When the weather is hot then your Pitta qualities within can cause your body and emotions to become overheated!
The effect may be felt as hot flushes, acid indigestion, blood pressure increase, respiratory issues, feeling weak or poor assimilation of nutrients leaving you craving high sugar and high fat foods. Skin conditions may be felt or get worse and your liver and blood may get a little hot. Others may find you short tempered, impatient, critical or intense. Does this sound familiar or do you have a friend or loved one that fits this picture?

Pitta Rasayana
My go to in this situation is Pitta Rasayana - a tonic that nourishes the essence, increases lifespan and is traditionally used to cool the body and mind, helping to create calm amidst challenging demands and invigorating the body. It balances all three doshas, but is particularly calming during summer or when a Pitta imbalance is present.

Take 1-2 slightly rounded teaspoons (10 - 20 grams) with warm milk or water twice daily.
A pleasant tasting sweet paste that balances Pitta disturbances, for example, hyperacidity, dyspepsia, heat disorders, hypertension, asthma, general weakness, lack of assimilation, etc.
Also known as Ash Gourd and Amla Berry complex. Ash gourd is a cooling and purifying herb, balancing for gastric problems and a helpful detoxifying agent.
Amla Berry contains a very high concentration of vitamin C, one of the highest known in the plant kingdom. It is balancing for all types.

Wishing you a happy balance of warmth and coolness this week!
Linda Sinden and the Get Balance Team
Linda Sinden has been a practising Maharishi Ayurveda Consultant since 1990 and is a regular contributor to our weekly Insights. She has a practice in Auckland, New Zealand and also provides phone or Skype sessions for those who need assistance, but don't have a consultant in their vicinity.

Email: lindasinden@orbislife.co.nz Skype: Linda.Sinden
Mobile: +64 212237525
---
Leave a comment
The Herbs in Maharishi Ayurveda Products Are Prepared in the Traditional Ayurvedic Way. 100% Natural and Side-Effect Free. Made to Naturally Restore Balance in Your Body. Buy Now!