Powerhouse Herbal
Author: Linda Sinden Date Posted:12 February 2018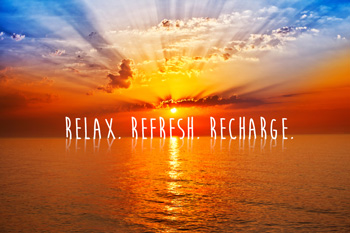 Your body is woven from the food you take in through all of your senses. What we take in from our food and drink plays an important role in our strength, stamina and wellbeing. Herbs that help to rejuvenate the body and mind play an essential role in helping to even out the impact of life's ups and downs.

There is one very special Ayurvedic herbal that has been used for hundreds of years to help keep the human body energised, resilient and the mind at ease. It is called Ashwagandha.
Ashwagandha magic

Ashwagandha is a plump shrub with yellow flowers and oval shaped leaves. It is traditionally grown in dry regions within India, northern Africa and Middle East. It is traditionally known to impart the vigor and strength of a stallion and is restorative. It is one of the most powerful herbs in Ayurveda.

I often recommend it when a person is feeling stressed and need a boost to increase resilience. It is excellent at helping to reduce fatigue, increase energy and improve concentration and immune wellbeing. It is also great to take after illness when you want to strengthen your immune system.

Ashwagandha has been widely researched in modern times. Results confirm it:

Is an adaptogen (helps to reduce stress cortisol and build resilience to stress)

Helps to improve memory and reaction time, while reducing anxiety and depression without causing drowsiness.

Supports rejuvenation of tissues including brain-cells, muscles and bones

Stabilizes blood sugar and is rich in iron, supporting healthy hemoglobin, blood circulation and absorption of nutrients by cells

Supports the thyroid

Helps lower cholesterol

Provides anti-inflammatory support

And is traditionally used to enhance sexual potency for both men and women

Now you can see why I consider Ashwagandha a powerhouse restorative herbal.

It is the one herbal that I personally take daily. My personal preference is to take Ashwagandha in the form of Stress Relief which also contains another powerful rejuvenative herbal called Shatavari. Learn more about Stress Relief here>

How to take it

If wishing to take Ashwagandha only take 1 tablet after breakfast and evening meals and 2 tablets at bedtime.


If wishing to take in the form of Stress Relief take 1 tablet prior breakfast and evening meals and 2 at bedtime.

Wishing you the bliss of balance

Linda Sinden has been a practising Maharishi Ayurveda Consultant since 1990 and is a regular contributor to our weekly Insights. She has a practice in Auckland, New Zealand and also provides phone or Skype sessions for those who need assistance, but don't have a consultant in their vicinity.

Email: lindasinden@orbislife.co.nz Skype: Linda.Sinden
Mobile: +64 212237525
---
Leave a comment
The Herbs in Maharishi Ayurveda Products Are Prepared in the Traditional Ayurvedic Way. 100% Natural and Side-Effect Free. Made to Naturally Restore Balance in Your Body. Buy Now!