Protection as we prepare to come out
Author: Linda Sinden Date Posted:23 April 2020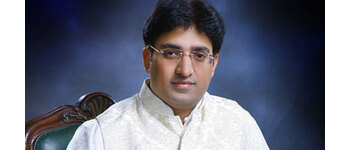 As we prepare to test the waters coming out of lockdown, we thought it would be helpful to ask Dr Arora's what support is best for you at this time. Here is what Dr Arora said:
"Clearly, people at this time need more support." Then he recommended a three-pronged strategy:
Energising and Immunity enhancing herbals
Improving digestive fire as the digestive system is responsible for 70% of Immune cell production
Antiviral herbals and adaptogens to support during this time of increased stress
We have these in stock and can get them to you quickly. The recommended herbals are:
1. Energising and immunity enhancing herbals are :
Dalchini - take 1/10th of a tsp in a little warm water 15 minutes before breakfast and evening meals.
2. Improving digestive fire to support the production of healthy immune cells to enhance support and protection by taking the following combination after meals:
3. Antiviral properties & adaptogens are:
How to take
Take the digestive, antiviral and adaptogen herbs after breakfast and evening meals. Here's how to do it:
Pour all the powders into the same container and mix the dry powders. That is, pour the powders of
Praval Panchamrit, Punarnava, Chirayata, Yashad bhasma , Neem powder and Daruhaldi into the same container and mix thoroughly. Then take ½ tsp of the herbal mixture and mix with a 1/4 cup of warm to comfortably hot water. Drink this mixture 15-30 minutes after breakfast and evening meals.
Wishing you the bliss of balance today and always as we begin the process of moving more into our wider communities over the coming weeks. Suggest you start the above herbs asap.
Yours in health,
Linda and the Get Balance Team
Linda Sinden has been a practising Maharishi Ayurveda Consultant since 1990 and is a regular contributor to our weekly Insights. She has a practice in Auckland, New Zealand and also provides phone or Skype sessions for those who need assistance, but don't have a consultant in their vicinity.

Email: lindasinden@orbislife.co.nz Skype: Linda.Sinden
Mobile: +64 212237525
---
Leave a comment
The Herbs in Maharishi Ayurveda Products Are Prepared in the Traditional Ayurvedic Way. 100% Natural and Side-Effect Free. Made to Naturally Restore Balance in Your Body. Buy Now!