Ready For A Great Summer?
Author: Maharishi Ayurveda Date Posted:13 December 2015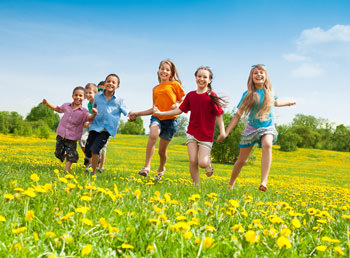 The warmer weather, longer days and time off with family get-togethers is a highlight of the year for me. I like to be in tip-top condition so I can really enjoy the opportunities summer brings. With this in mind I'd like to share with you how I stay in balance during summer.
What helps me stay on top of my game is being attentive to my early warning signs that an imbalance is arising. This enables me to 'nip in the bud' any imbalance before it has a chance to become more concrete and disturb my enjoyment.
Be aware of the increase of heat
Summer is a time when heat increases in nature and as we are part of nature, heat also increases in us. Dependant on our current state of internal heat, this increase of heat about us can be a pleasant experience after the cold of winter and the coolness of Spring. Or the increased heat can tip us over the edge. When the increased heat tips me over the edge an early warning signal can be one of the following
Sour or metallic taste in the mouth
Increased acidity or indigestion in the stomach
Softer or loose bowel motions
Increased body heat or hot flushes
Feeling easily angered, impatient or frustrated
Becoming resentful more easily
Blood shot eyes and poor vision
Skin rashes and acne
A tendency to focus on perfection and drive myself and others
When this happens I first take note of my dietary and lifestyle choices and often find I can nip it in the bud pretty quickly. I pay particular attention to the following choices.
Avoid or reduce hot, spicy, salty, oily or fried foods.
Make sure I am drinking enough and bring in

Pitta Tea

, fresh fruit juices and pure water.
Use

Pitta Churna

seasonal spice mixture on my lunch and evening savoury foods. This helps to balance nutrition so my body feels more content and craves sweet foods less.
Favour plenty of vegetables while staying away from sour fruits and heating foods such as tomatoes, garlic, onion, cheese, yogurt,vinegar, red meats, fried foods, sour cream and foods containing soda and high levels of salt.
When having salt I choose rock salt as it is cooling and avoid sea salt as it is heating.
If having yougurt I make sure it is home made and fresh (used the day it is made) as old yogurt is sour and aggravates Pitta.
I stay out of the noon day sun and make sure when exercising to stay well hydrated.
If feeling under pressure I drink

Tranquilitea

as it settles an overactive mind while also reducing the intensity of thought that comes when both Vata and Pitta are out of balance.
I take MA3323 a Rasayana for Pitta, which is a sweet tasting paste that immediately settles Pitta in both the mind and body. It tastes great and is so settling that I love to take it!
If sleep gets unsettled and Pitta is causing it then I find I'll wake in the night. So taking Deep Rest 2 tablets prior bed really works to enjoy a quality sleep
With clients who have very strong Pitta I also prescribe

Aci Balance

to be taken after meals to help balance stomach acidity. It settles acidity without causing the body to over compensate and is very helpful if you have occasional or constant digestive discomfort especially during summer.
Wishing you the bliss of a happy summer this year.
Linda Sinden has been a practising Maharishi Ayurveda Consultant since 1990 and is a regular contributor to our weekly Insights. She has a practice in Auckland, New Zealand and also provides phone or Skype sessions for those who need assistance, but don't have a consultant in their vicinity.

Email: lindasinden@orbislife.co.nz Skype: Linda.Sinden
Mobile: +64 212237525
---
Leave a comment
The Herbs in Maharishi Ayurveda Products Are Prepared in the Traditional Ayurvedic Way. 100% Natural and Side-Effect Free. Made to Naturally Restore Balance in Your Body. Buy Now!