The most important thing to know, right now
Author: Linda Sinden Date Posted:8 August 2020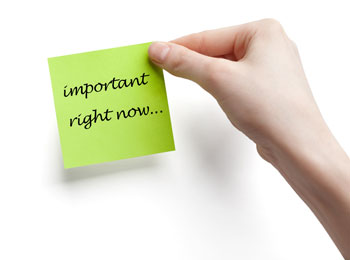 It's heartening to hear that the level of flu virus (apart from COVID 19) have been remarkably low this winter. Our collective awareness of staying home if feeling unwell and hygiene practices have been very successful in keeping us well.
This week I want to warn you that we are heading into a time when your body is going to release stored impurities into your bloodstream for cleansing and it is important that you know what to do.
Ayurveda explains
This process Ayurveda explains is a natural process of self cleansing which maintains our health and wellbeing. The analogy that comes to mind is a seasonal warrant of fitness! Just like our car needs servicing in order for it to run smoothly and to protect against undue wear and tear, so does our physiology.
Clients have started to come with symptoms indicating that the subtle increase of warmth is heralding the early sproutings of spring. You may have noticed the spring flowers beginning to bud and in some cases blooming cheerfully.
So let me guide you as to what to do right now to protect yourself from a weakened immune system and the discomfort that arises when you experience an overload of impurities in your system.
What to do...
For 7 to 21 days adopt the following practices to ease your way into Spring.
This is the most important time in the year to support your body with some cleansing herbs. I've also included herbs to specifically target the cleaning and strengthening of the respiratory system.
It is important to favour a warm, easy to digest diet while your body is going through this transition.
Where you can have a 30 minute walk each day.
Drink to hydrate and help with the flushing of impurities.
Take more rest to support your body as it will be quite busy and a little more rest will be most useful!
Morning Routine
First thing in the morning have two glasses of warm water with lime or lemon juice. (Juice of 1 lime or ½ a lemon per glass of water.)
15 minutes later take Congest Assist 1-2 tablets and Elim Tox (normal appetite) 1 tablet.
Then go for a walk for 30 minutes or engage in yoga or other exercise you enjoy.

Breakfast - Break the fast
Have 1-2 stewed or baked apples, pears or combination of both cooked with 2-3 cloves, and 4-6 prunes or ¼ cup of raisins.
30 minutes after breakfast take Tulsi 2 tablets and Elim Tox O (for sharp appetite) 1 tablet.
Note: Cook additional apple/pears to have for morning tea if you will feel hungry before lunch.

Lunch Time
30 minutes before lunch take Genitrac 2 tablets with a glass of warm water.
For lunch eat warm and freshly cooked food and minimise or avoid cheese, dairy products, meat, seafood or fish and fried foods. Check out how to get a warm lunch easily here> It is tasty and provides adequate protein while being light to digest and has a balancing effect on all 3 doshas. Make lunch your main meal of the day - have the largest quantity of food at lunchtime.
30 minutes after lunch take 2 tablets of Tulsi. Optional add 2 tablets of Turmeric.
Evening Meal
Aim to have your evening meal by 6.00 pm. Digestive strength becomes reduced as the sun sets so it is wise to eat less in the evening and to eat early. Freshly made vegetable soup, sauteed vegetables with sunflower, pumpkin and sesame seed and quinoa or rice can be tasty, satisfying and filling.
30 minutes before evening meal take Congest Assist 1-2 tablets and Elim Tox (normal appetite) 1 tablet.
30 minutes after the evening meal take Tulsi 2 tablets and Elim Tox O (for sharp appetite) 1 tablet.
1 hour before bed take 2-4 tablets of Digest Tone (MA505N)
Be in bed by 9.30 - 10.00 pm and aim for 7.5 to 9 hours of undisturbed sleep.
Fluids
Aid the flushing out of stored toxins with adequate fluids through the day. Every 15-30 minutes sip either hot water that has been boiled for 10-20 minutes and placed in a thermos for easy access. Or add boiled water to a 1 to 1.5 litre thermos flask along with a Be Trim Tea Bag.
Transition
Move to the nourishing phase as you return to your normal diet. Be aware to favour more food at lunch and to eat lightly in the evening and where you can avoid meat, eggs, cheese and fried food in the evening meal or at breakfast.
Complete your herbs which will take between 2-4 weeks depending on the quantity you take.
Rebuild with nourishing herbs
After completing your cleansing herbs and allowing your system to reset you are likely to feel lighter in body and mind. You may also find other symptoms of imbalance or discomfort are resolving quite naturally. Now it is time to nourish your deeper tissues as the nourishment will get through to a deeper level now.
Maintenance
About Amrit Kalash Nectar and Ambrosia
This top of the range herbal duo that is remarkable in its effects is a powerful tonic that supports energy, immunity and mood. Traditionally it is taken continuously as part of a prevention and longevity programme. You may have read about it in a recent insight as we are encouraging people to make it part of their health regimen by offering serious discounts when used continuously. Your health and wellbeing matters to us.
Longevity Club - 15% discount each month when part of the quarterly Longevity Club. Learn more about the Quarterly Longevity Club by selecting a link below. There are two options:
Amrit Kalash duo - sugar free >
If you need a helping hand
If you have deeper levels of impurities then a personal consultation is recommended to address a more tailored cleaning programme for you. Select here to book a consultation>
Wishing you the bliss of balance today and always.
Linda Sinden and the Get Balance Team
Linda Sinden has been a practising Maharishi Ayurveda Consultant since 1990 and is a regular contributor to our weekly Insights. She has a practice in Auckland, New Zealand and also provides phone or Skype sessions for those who need assistance, but don't have a consultant in their vicinity.

Email: lindasinden@orbislife.co.nz Skype: Linda.Sinden
Mobile: +64 212237525
---
Leave a comment
The Herbs in Maharishi Ayurveda Products Are Prepared in the Traditional Ayurvedic Way. 100% Natural and Side-Effect Free. Made to Naturally Restore Balance in Your Body. Buy Now!