Time To Speak Out
Author: Maharishi Ayurveda Date Posted:22 February 2016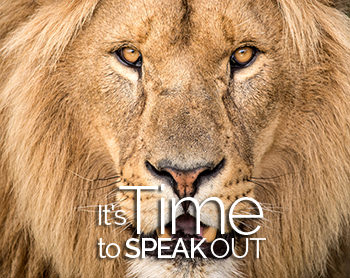 I wanted to bring you an important update for the future of Natural health Products in New Zealand. If you are from outside New Zealand and you use our products then this will affect you also. Note this legislation is not yet law, but in the final stages of being drafted.


Time is of the essence

The New Zealand Ministry of Health is now calling for final submissions on the proposed Natural Health Products Bill, which aims to provide a more rigorous framework for managing and assessing natural health products sold in New Zealand. Deadline for comment from both industry and public is 4 March 2016

One concerning element is the legislation will utilise a list of acceptable ingredients - if an ingredient in a natural health product is not on the list it is deemed unacceptable and unable to be sold in New Zealand.

Our current legislation provides a list of unacceptable or banned ingredients, which cannot be utilized in a natural health product and it has been a very reasonable and cost effective way to manage the process.

Why am I mentioning this? Because a team of Ministry of Health experts is collectively deciding what is acceptable or not acceptable for you and I to buy and use for our personal health needs.


The bottom line…

Many health products that are on the shelves in NZ today will disappear, simply because a team of regulators have decided some ingredients or the quantity of those ingredients are not acceptable. And decisions will be based on a model that is weighted with modern medical thinking and not acquainted with traditional medicine.

This is not isolated to New Zealand. Australians already have experience of the Therapeutic Goods Administration (TGA). Europe has recently gone through a similar shift and challenges are still playing out in their legal system. Our new regulations have been closely modeled on the current Australian TGA and Canadian systems, which is a concern for those of us who rely natural health products to maintain our wellbeing.


Kiwis take action

If you are a New Zealand citizen, have your say, but do it soon.

Many thanks everyone for your concern




Wayne Perkins
Maharishi Ayurveda Products, New Zealand
---
Leave a comment
The Herbs in Maharishi Ayurveda Products Are Prepared in the Traditional Ayurvedic Way. 100% Natural and Side-Effect Free. Made to Naturally Restore Balance in Your Body. Buy Now!