Want healthy, glowing skin?
Author: Linda Sinden Date Posted:4 February 2021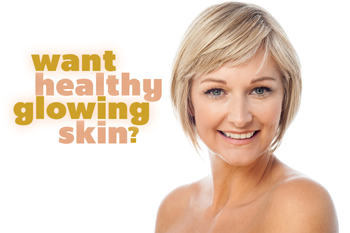 How can we foster or maintain a glowing radiant skin that radiates health and wellbeing?
Modern science has discovered that the skin contains microorganisms smaller than the naked eye can detect which together create your skin microbiome. Ayurveda intimately understands how to help restore and maintain balance of your skin microbiome and gives simple but effective guidance to help everyone enjoy a radiant lustrous skin no matter your age or stage.
Have a regular Oil Massage with Sesame based massage oils that contain triglyceride-rich fatty acids to help feed your skin microbiome. Choose the massage oil that best suits your needs:

Pitta Massage Oil for Summer Time, Pitta Types or Sensitive Skin. Massage into the skin three to four times a week. 

Vata Massage Oil for Winter/Autumn, Vata Types or Dry Skin. Massage into the skin before the shower or bath in the morning each day

Kapha Massage Oil for Spring, Kapha Types or Oily Skin. Massage into the skin twice a week.



Herbal Help with Radiant Skin Tablets

When your skin lacks lustre or you have a skin condition it's time to feed, nourish and cleanse the skin from a deeper level within where your skin is formed. Radiant skin is designed to help do just that! This precise blend of 14 Ayurvedic herbs help purify the liver and blood, and support your body's ability to absorb nutrients, helping to improve the entire skin-building process. Use Radiant skin to create beauty from the inside for more balanced
Skin moisture and temperature 

Liver function, pure blood cells and high quality nutrition for the skin

Skin temperature and glow

Digestive strength, moisture and suppleness of skin, with less internal toxins

Lustre and radiance of skin

Foods to Balance 
In addition favour food and drink that help to balance the season or imbalance:
Wishing you a beautiful radiant skin that shines with lustre. Maintain it with regular oil massage and feed it from within by taking
Radiant Skin.
All the best,
Linda Sinden and the Get Balance Team
Linda Sinden has been a practising Maharishi Ayurveda Consultant since 1990 and is a regular contributor to our weekly Insights. She has a practice in Auckland, New Zealand and also provides phone or Skype sessions for those who need assistance, but don't have a consultant in their vicinity.

Email: lindasinden@orbislife.co.nz Skype: Linda.Sinden
Mobile: +64 212237525
---
Leave a comment
The Herbs in Maharishi Ayurveda Products Are Prepared in the Traditional Ayurvedic Way. 100% Natural and Side-Effect Free. Made to Naturally Restore Balance in Your Body. Buy Now!