Firing In All Cylinders
Date Posted:9 November 2014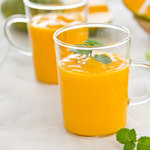 Yes! Summer is on its way.
About this time of the year I typically start to feel housebound and want to get out and about more. Do you? As the daylight hours get longer and the thought of lettuce and salads start to become appealing once again, I know that summer is on the horizon.
This week we want to help you fire on all cylinders. Here are 3 ways to help fire up your energy this week.
1. Get up and go breakfast smoothie
Here is a Mango Almond Delight Smoothie to tickle your taste buds and help you get going this week.
Ingredients
1 Cup diced fresh mango, 1-2 dates, 1 Cup of milk or almond milk,
*1 tsp of maple syrup or honey, 2 Tablespoons of ground almonds (soak almonds overnight and if whole remove skins).
Optional: add a pinch of cardamom, ginger and cinnamon.
*If you are a strong Pitta use maple syrup, if a strong Kapha use honey. If strong Vata both options will be fine for you
Method
Blend everything together and enjoy!
2. Salute to the Sun
One of the best ways to increase energy is to complete 6-12 cycles of the Sun Salutation first thing in the morning as the sun is rising. You can print out or review how to do the Sun Salutation here>
3. Powerful herbals for extra get up and go
Recently a client commented after taking herbals for just one week how amazed he was to find quite an improvement in his mental, physical and emotional states. In answering his question as to how it could have happened so quickly, I explained that the effectiveness of the Maharishi Auyrveda herbals results from
Strict adherence to time tested formulas
First class ingredients
Guidance from Maharishi in establishing pure methods for maintaining optimal consciousness within each herbal formulation.
As an Ayurvedic consultant it is a delight to feel the pulse when a person has been taking the herbals and to see the gentle and accumulative results reflected in the pulse.
For an all-round mind body boost I recommend taking Energy Plus along with the awesome energizer of Premium Amla Berry. Take normal to double dose for an extra quick response.
In addition if you would like more mental power then add Worry Free to the above.
Looking for a mood boost then Blissful Joy is a great tonic that supports healthy serotonin levels and strengthens the heart and mind.
Wishing you the bliss of balance as you fire on all cylinders this week!
Wishing you energised and happy exercise!
| | | |
| --- | --- | --- |
| Linda Sinden has been a practising Maharishi Ayurveda Consultant since 1990 and is a regular contributor to our weekly Insights. She has a practice in Auckland, New Zealand and also provides phone or Skype sessions for those who need assistance, but don't have a consultant in their vicinity. Email: lindasinden@orbislife.co.nz Skype: Linda.Sinden Mobile: +64 212237525 | | |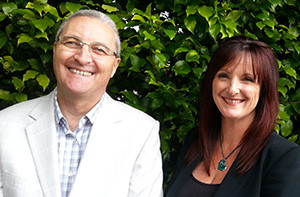 Wayne and Theresa The Get Balance Team [associated-products]
The Herbs in Maharishi Ayurveda Products Are Prepared in the Traditional Ayurvedic Way. 100% Natural and Side-Effect Free. Made to Naturally Restore Balance in Your Body. Buy Now!