Happy Heart, Happy Life
Date Posted:18 November 2014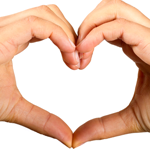 My attitude to life is to look on the bright side, as I deeply understand the power of the mind and its importance in maintaining vibrant wellbeing. Having said that let's not put our heads in the sand, let's be responsible. Being around to enjoy the growth of loved ones and to achieve heartfelt goals can be a strong motivator to take care of oneself. Sometimes it's important to stop and look at the facts, and to make informed choices…
Heart, stroke and blood vessel disease (cardiovascular disease) is the number one killer of men and women worldwide.
High blood pressure is the most common condition. An NIH- funded study in the USA shows that currently 19% of young adults between the ages of 24-32 years have high blood pressure. High blood pressure is a silent killer, often without obvious or visible symptoms.
Heart, stroke and blood vessel disease increases as weight and age increases
A person dies from heart, stroke or blood vessel disease Every 12 minutes in Australia: 120 per day, 840 per week, 3612 people per month and 43,344 people per year. Every 90 minutes in New Zealand: 16 per day, 112 per week, 481 people per month, and 5,779 people per year.
Many of these deaths are premature and preventable.
Woman who smoke are three times more likely to have a heart attack.
What was new to me is that nearly two-thirds of the deaths from heart attack in women occur among those who have no history of chest pain.
What does this mean for me?
Are these stats new to you? Or have they dropped into the background with a thought of "She'll be right, I'm okay". I'd like to ask you to take a moment to consider how much pressure you have been under over the last year, now that it is coming to a close. If you were to score the level of tension you have experienced this year between 1 (low pressure) and 10 (high pressure) what would your score be? Is this level of pressure unusual for you, or is it the norm? How long do you think you can keep going at this level before it affects your health? Or, are you now recovering from the effect of overload with a diagnosed condition, such as high blood pressure, arthritis, high cholesterol, diabetes, cancer, asthma, anxiety, depression etc.
What can I do?
The key to maintaining health or restoring health is establishing and maintaining a healthy daily routine. It is the simple choices made daily over time that create and recreate our health and wellbeing. Depending on your body type there are key elements to a healthy daily routine that will be important for you.
What is my body type? Click here to complete a simple questionnaire to discover your mind-body type: Vata, Pitta or Kapha (choose the one you scored highest in the questionnaire).Then select the link below to review the best daily routine for you. If you need help to take steps towards integrating this routine into your life consider getting guidance from a Maharishi Ayurveda Consultant near you.
In addition, taking a helping hand from nature can be a wise choice both for prevention and to assist with a cure. These herbals are potent time-tested formulas designed to pack a punch in keeping you healthy and targeting the key areas that support cardiovascular health. Amrit Kalash Ambrosia is a powerful antioxidant to help protect all parts of the body including heart, brain and blood vessels. Cardio Support helps nourish and strengthen the heart and enhance resistance to stress. Cholesterol Protection helps establish healthy cholesterol balance if you have a family history of high cholesterol levels or a tendency towards cardiovascular disorders. Digest Tone has been used for centuries to help reduce the accumulation of toxins, while supporting healthy formation of liver, blood, muscle and fat tissue. This awesome combination of herbs does this and much more and is a must if you are serious about staying well.
Wishing you the bliss of mind body balance!
| | | |
| --- | --- | --- |
| Linda Sinden has been a practising Maharishi Ayurveda Consultant since 1990 and is a regular contributor to our weekly Insights. She has a practice in Auckland, New Zealand and also provides phone or Skype sessions for those who need assistance, but don't have a consultant in their vicinity. Email: lindasinden@orbislife.co.nz Skype: Linda.Sinden Mobile: +64 212237525 | | |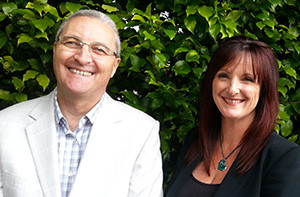 Wayne and Theresa The Get Balance Team [associated-products]
The Herbs in Maharishi Ayurveda Products Are Prepared in the Traditional Ayurvedic Way. 100% Natural and Side-Effect Free. Made to Naturally Restore Balance in Your Body. Buy Now!