New Year New You
Date Posted:6 January 2015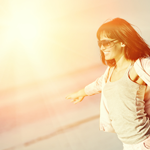 Doesn't it feel great to be chilling out, enjoying good weather with people who seem to smile more, or is it just me?
An Ayurvedic saying may provide some direction 'the world is as we are.'
My world is brighter and it's not just the sunny weather and beach swims, but also the opportunity to reflect on what's next for the coming year.
A key focus for me this year is to have loving attention on my family and my own self care. Even with all the knowledge of Maharishi Ayurveda and the experience of over 11,000 consultations, this past year my needs had become secondary to other priorities. Has this happened to you also?
The first step I took to get back on track was to get real about where I was at now and then I took a good hard look at my priorities. The result is I am smiling more, as my mind and body are recharging and what impresses me yet again with Ayurveda… it is often the simple things suited to my mind body type that make all the difference. I like simple.
So as we start the new year would you like to join me with a free warrant of fitness assessment? Just choose the option that best fits your needs and let's make this year a fantastic one. Which option will be best for you?
Free Test Your Health Assesment. After completing this mind body balance assessment you will get a quick overview of your needs and some tips to help you get started. Start here>
Ask the Expert Here you can ask me some specific health questions. Clients have often found the forthcoming answers quite insightful and helpful. Start here>
Ask Our Expert
If you have a health condition that needs some deeper assessment then consider either completing the more detailed Ask Our Expert questionnaire. Start here>
Or book in for a one on one warrant of fitness cosultation in person or via skype by emailing me at lindasinden@tm.org.nz
New to Ayurveda?
If you are new to Ayurveda then you are lucky to have found your way to us. We've put together a free All about Me programme that systematically answers the key questions beginners ask: What is my body type? What is the difference between my body type (called prakruti) and my current bodytype (called vikruti)? What diet is best for me? What exercise is best for me? What are the most important choices I can make to support my immune system or to detox when I need to? Plus much more… Start here>
This week's specials
If you started taking the Amrit Kalash duo last year then you will be pleased to see they are on special again this week. This is a good chance for you to stock up.
If Amrit is new to you then learn why Amrit Kalash Ambrosia and Nectar are among our top-selling products>
Cholesterol High?
If you know already that your cholesterol levels are high, or you have a family tendency for cardiovascular disease then Cholesterol Protection is on special this week also.
Taking care of the Prostate
Lastly for our men folk prostate issues can arise with age. Read our indepth article for Prostate Health (http://www.getbalance.co.nz/your-prostate-health) and take the opportunity to stock up on Prostate Protection this week.
Thanks for taking the time to be proactive with your wellbeing this week. We look forward to helping you enjoy vibrant health and wellbeing throughout the year and beyond.
Wishing you the bliss of balance
| | | |
| --- | --- | --- |
| Linda Sinden has been a practising Maharishi Ayurveda Consultant since 1990 and is a regular contributor to our weekly Insights. She has a practice in Auckland, New Zealand and also provides phone or Skype sessions for those who need assistance, but don't have a consultant in their vicinity. Email: lindasinden@orbislife.co.nz Skype: Linda.Sinden Mobile: +64 212237525 | | |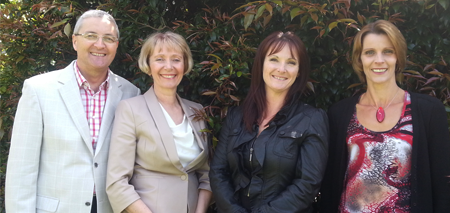 Wayne, Linda, Theresa and Louise
The Get Balance Team [associated-products]
The Herbs in Maharishi Ayurveda Products Are Prepared in the Traditional Ayurvedic Way. 100% Natural and Side-Effect Free. Made to Naturally Restore Balance in Your Body. Buy Now!