Healing Power of Herbs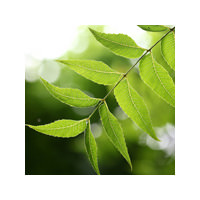 The plant kingdom provides a rich source of healing. For thousands of years Ayurveda has understood how to use the power of herbs to activate our body's own healing mechanisms – how to prepare and combine herbs in a way that awakens the healing intelligence within the body – restoring balance in mind, body and emotions, in a nourishing way and free from side-effects
In nature, elements are constantly interacting with one another, creating a flow of energy between them. Synergy comes about when the whole system is greater than the sum of its parts. There are individual elements and there are sustainable relationships, that when acting together, produce greater power and effectiveness.
Our Maharishi Ayurveda formulas are synergistic blends that use herbs in the following ways:
Primary herbs target specific health concerns, such as better sleep, reduced worry, regular elimination, or increased energy.
Supporting herbs strengthen the action of the primary herbs.
Assimilation herbs increase bioavailability, assimilation and absorption.
Detox & repair herbs support mind and body purification and self-repair mechanisms, allowing the primary herbs to be utilised more effectively.
Balancing herbs mitigate any possible discomforts or side-effects that may arise along with the benefits of a particular formula.
Our herbals are potent and effective, require fewer doses with maximum effect, and are side-effect free.

Learn more about Restoring Balance>>
Complete the free Test Your Health survey>>
or Have a Consultation>>
or Ask an Expert>>