Tips For A Great Holiday
Date Posted:24 November 2014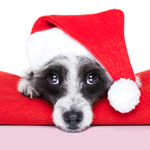 Isn't it fabulous to feel the warmth upon your face now that summer is definitely on the rise. This time of the year can also be a time of increasing pressure as we build up to Christmas and the holiday season.
Has the build up started in your life? With only four weeks to go are your ducks in row? Or do you typically find that even with good intentions it can be a rush at the end to get those last moment things done?
Heads up
To navigate through to a happy and relaxing holiday there are some tips that clients have found useful over the years.
The Leisure/Pleasure Principle
If you find yourself rescheduling or accumulating holidays, stop and consider "is this beneficial for me both in the short and long term? When is the best time for me to schedule a holiday?"No matter how much you love your job you could be considerably reducing your view of life. To expand and grow our human consciousness we must embrace the leisure/pleasure principal. Plan to have fun over summer as you allow yourself leisure that is a pleasure.

Be money-wise


Financial pressure is the biggest cause of stress for many people. Avoid over-committing yourself this Christmas by giving yourself a budget for spending. Make a list of who you wish to give a gift to and a range of how much money you would like to spend for each person. Enjoy the process of spoiling the special people in your life.
"A budget helps you plan where your money is to be spent, instead of wondering where it went" Anonymous
Budgeting ensures that money is being used wisely and not wasted too much. Having a budget and knowing your limits puts you in control of your finances rather than them having control of you.
Quality We Time 'We time' can be described as time dedicated exclusively to building a stronger relationship with family members or friends. Dedicating this time to family and friends is considered to be one of the best ways to strengthen the bonds between loved ones.
It is widely accepted that it is the quality, rather than quantity, of this time that matters. What actually defines 'quality time' can vary from person to person.
Some may regard regular household activities such as preparing dinner together, as opportunities for quality time with family members.
Others might enjoy taking a weekend trip, catching up for coffee, spending a day at an amusement park, zoo or museum, or going for a walk with family or friends.
Regardless of the activity, and it doesn't have to cost money, the important thing is to make it a priority to spend that quality time together and share a mutual experience.
Planning time to spend with your loved ones is important. When you actually schedule time in your day or diary to spend with family and friends, it is much more likely to happen than if you just leave it to chance.
Stop and consider who in your life would you like to spend more quality time with this week?
A helping hand
Even though the festive and summer season can be fun and enjoyable and it is often also quite stressful. Do you find this is so for you also?
If you find the pleasure is being eclipsed by worry, irritation or stress overload consider giving yourself a helping hand with one or two of the following:
Wishing you great happiness and joy this holiday season.
| | | |
| --- | --- | --- |
| Linda Sinden has been a practising Maharishi Ayurveda Consultant since 1990 and is a regular contributor to our weekly Insights. She has a practice in Auckland, New Zealand and also provides phone or Skype sessions for those who need assistance, but don't have a consultant in their vicinity. Email: lindasinden@orbislife.co.nz Skype: Linda.Sinden Mobile: +64 212237525 | | |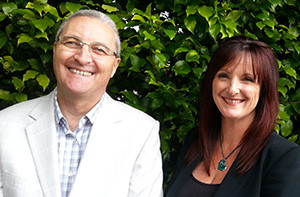 Wayne and Theresa The Get Balance Team [associated-products]
The Herbs in Maharishi Ayurveda Products Are Prepared in the Traditional Ayurvedic Way. 100% Natural and Side-Effect Free. Made to Naturally Restore Balance in Your Body. Buy Now!