Trim Me Down - 5 Simple Tips
Date Posted:28 October 2014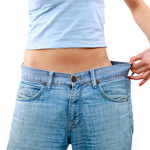 5 Tips for Easy Weight Loss
1. Breakfast boycotters get left behind
Missing breakfast will NOT help you lose weight. In fact, breakfast eaters are more likely to have better weight control and have lower cholesterol than those who skip breakfast, as this often leads to overeating later in the day.
Eating breakfast has also been shown to improve concentration, problem solving, mental performance, memory and mood.
2. Choose your snacks wisely
Snacks are important because they keep our energy levels topped up and also often prevent us from 'overeating' at our main meals.
Snacks are exactly that – snacks - not meals so keep them small. Take snacks that are nutrient rich, e.g. yoghurt, nuts, fruit etc
3. Hidden fats can catch you out
Fat is very calorie dense and is hidden in many foods, for example Caesar salad. Just because a salad has lettuce in it, doesn't mean that it is healthy, e.g. a Caesar salad can contain more fat than a serving of fish and chips (over 12 teaspoons).
Just because something is labeled as 'lower in fat' doesn't mean that it is low fat. For example, Edam cheese is often considered a low fat cheese but it still contains 26% fat.
4. Portion distortion
For many people it is not the quality of food that is the problem, just the quantity. You can always have too much of a good thing. Achieving the right portion size for you is all about the size of your hands.
At dinner high grains and high starch foods should be no bigger than the size of a clenched fist, protein the palm of your hand, and vegetables should contribute to at least half your plate.
Too often we rush through a meal without truly "tasting" it. Instead focus on the taste, texture, smell, and presentation of the food. By eating more slowly and savouring each mouthful, you will feel more satisfied with a smaller amount of food.
5. Reduce weight plateaus
Sometimes weight loss is hard to start or difficult to continue. Often when the cells are given a little help to cleanse stored impurities weight loss falls off.
Be Trim 1 and Be trim 2 tablets are specially formulated to promote effective weight loss.
Be Trim 1 and Be trim 2 are each potent formulas of 11 herbs including:
Gymnema and Malabar which help balance fat metabolism and slow carbohydrate absorption
Guggul which supports fat metabolism and helps balance cholesterol production
Zinc Bhasma which supports fat metabolism
Tinospora, sarsaparilla, nutgrass and cumin to help boost digestion and assimilation
Theresa's story...
"I started off taking Be Trim tablets, but not regularly as I'd miss some doses. I didn't really see any change. I was also inconsistent with my exercise. Then, with clean eating, exercising 2-3 times a week, my Maharishi Ayurveda consultant suggested I take the Be Trim tablets as per instructions and combine it with Digest Tone.
I saw a gradual decrease in my weight over 6 weeks, then I hit a plateau - my weight remained constant without further loss. On advice, I doubled the dose of both tablets and the weight decrease continued. I have now lost 8.5kg over 8 weeks. Consistency is key, along with taking your prescribed dosage each day".
Wishing you the bliss of balance,
| | | |
| --- | --- | --- |
| Linda Sinden has been a practising Maharishi Ayurveda Consultant since 1990 and is a regular contributor to our weekly Insights. She has a practice in Auckland, New Zealand and also provides phone or Skype sessions for those who need assistance, but don't have a consultant in their vicinity. Email: lindasinden@orbislife.co.nz Skype: Linda.Sinden Mobile: +64 212237525 | | |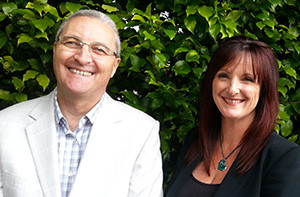 Wayne and Theresa The Get Balance Team [associated-products]
The Herbs in Maharishi Ayurveda Products Are Prepared in the Traditional Ayurvedic Way. 100% Natural and Side-Effect Free. Made to Naturally Restore Balance in Your Body. Buy Now!