Wendy Rosenfeldt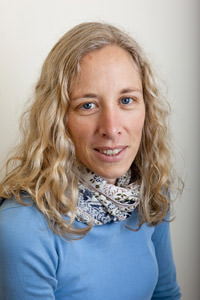 Wendy Rosenfeldt is a teacher of Transcendental Meditation and a Maharishi Vedic Health Educator.
Wendy is based in Maleny on the sunshine coast in Australia where she teaches Transcendental Meditation and offers Maharishi Ayurveda health consultations. She also teaches Transcendental Meditation in Noosa.
Maharishi Ayurvedic health consultations include pulse diagnosis to determine your state of health and recommendations on diet, lifestyle and herbs to suit your individual needs. Education is a key aspect of the consultation so that you understand the inner and outer influences on your state of health and wellbeing.
Wendy runs seminars in Maharishi Ayurveda and other aspects of Maharishi's Vedic knowledge. She specialises in women's and children's health.
Wendy also writes for a variety of health and wellbeing magazines including Living Now, Conscious Living, My Child, New Vegetarian, Natural Parenting, Fitness Life, Better Health and has a monthly column in the Hinterland times.
The Herbs in Maharishi Ayurveda Products Are Prepared in the Traditional Ayurvedic Way. 100% Natural and Side-Effect Free. Made to Naturally Restore Balance in Your Body. Buy Now!