Yummy Summer Juices & Smoothies
Date Posted:9 December 2014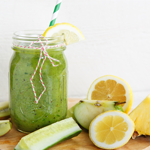 It's a great time of year to think about increasing your intake of fruit and vegetables to help energise and vitalise your mind and body, now the longer days of summer have arrived. One way to do this is to have a daily drink of fresh juice or a smoothie made with whole fruits.
From an Ayurvedic perspective, summer is the best time to take fruit and vegetable juices or smoothies.
Fruit and fruit juice is best taken during the morning
Vegetable juices are best taken during the afternoon
Combining fruit and vegetables is generally not recommended
Adding a little fresh ginger to fruit or vegetable juices is helpful for Vata and Kapha types
Also, as ice cold drinks shock the body drinks are best taken at room temperature
If you prefer to use the whole fruit or vegetable then blend all the ingredients in the recipe with a powerful blender like the NutriBullet
If buying a juicer I use and recommend the Oscar juicer. It's a versatile juicer that can also be used to make pasta and nut butters.
Look out for our weekly juice to try
Over the next 4 weeks I am going to share with you some of my favourite fruit and vegetable juices. As you try the juice of the week let us know how you find them at our facebook page. If you have a favourite recipe then post it on facebook or send via email and we will try it too.
Bon appetite!
This week's juices or smoothies…
Fruit Juice: Tropical Tease
Wash and cut fruit according to juicer or blender size.
1/4 of a fresh pineapple, diced and skin removed
1 mango, peeled and stone removed
1 kiwifruit skin removed
Pulp of one passionfruit
Optional: 1-2 pinches of cinnamon powder or more according to taste
Vegetable Juice: Greens to go
Wash and cut fruit according to juicer or blender size.
A handful of parsley
4 kale leaves
5 carrots
50 cent piece size of root ginger (add more or less ginger according to taste)
A helping hand
Even though the festive and summer season can be fun and enjoyable and it is often also quite stressful. Do you find this also?
If you find the pleasure is being eclipsed by worry, irritation or stress overload consider giving yourself a helping hand with one or two of the following:
Worry Free Is worry reducing your pleasure? Do you need more mental power? Worry free can help you to stay relaxed, yet more focused and alert more>
Emotional Balance If you are finding yourself feeling irritable and a little snappy then this herbal promotes tranquility and contentment as it helps to balance the mind and heart connection more>
Stress Relief If you need some help to adapt to stress then this combination of ashwaganda and shatavari helps calm the mind and build resilience to stress and fatigue more>
Deep Rest Is your sleep disturbed? Then Deep rest can help you settle for sleep as well as an aid in returning to sleep should you wake in the night. Getting a great sleep is one of the central pillars of health and wellbeing more>
Wishing you great happiness and joy this holiday season.
| | | |
| --- | --- | --- |
| Linda Sinden has been a practising Maharishi Ayurveda Consultant since 1990 and is a regular contributor to our weekly Insights. She has a practice in Auckland, New Zealand and also provides phone or Skype sessions for those who need assistance, but don't have a consultant in their vicinity. Email: lindasinden@orbislife.co.nz Skype: Linda.Sinden Mobile: +64 212237525 | | |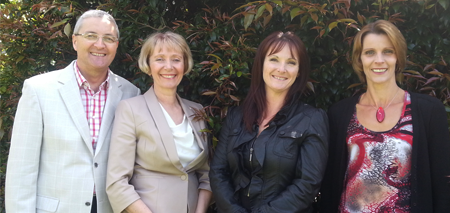 Wayne, Linda, Theresa and Louise
The Get Balance Team [associated-products]
The Herbs in Maharishi Ayurveda Products Are Prepared in the Traditional Ayurvedic Way. 100% Natural and Side-Effect Free. Made to Naturally Restore Balance in Your Body. Buy Now!