7 Alternative Weight Loss Methods
Date Posted:23 December 2010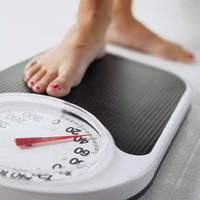 Losing weight can be a frustrating process, to say the least. We are surrounded by recommendations and suggestions of every imaginable kind extolling the virtues of various weight loss methods. However, there really are some positive, effective techniques that may be utilized for optimum weight reduction with minimal frustration. Alternative weight loss methods, like using herbal remedies for weight loss, can prove much more effective than standard weight reduction attempts. Let us take a look at 7 alternative weight loss techniques that embrace the natural, herbal and holistic approach.
That which is found in nature is most compatible with our bodies and seldom presents any negative aspects. If you have visited your physician and know that you have no medical issues to be concerned about, then perhaps the natural techniques will suit you well. First and foremost, maintain a healthy, balanced and organic diet rich in fruits and vegetables as well as whole grains.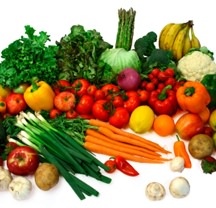 Each day, partake of fresh air and exercise of a sort that is most comfortable for you such as walking, tai chi, or a light aerobic style. Consider the benefits of our herbal remedies which will assist in creating harmony and natural balance on every physical and mental level. Our Be Trim I formula is designed for those who gain excess weight too easily and is comprised of Gymnema, Malabar, Guggul, Zinc Bhasma and several other herbal extracts which support metabolism, boost digestion and slow the absorption of carbohydrates.
If you suffer from excessive stomach acidity and hunger, you may benefit most from our Be Trim 2 formula which addresses these issues naturally without harmful medications or chemicals. If you are one who fights food cravings, Be Trim Tea is your solution. With its appetite-regulating properties it will reduce your tendency to reach for unhealthy snacks throughout the day.
Use Digest Tone along with your other techniques for natural support of your digestive and elimination systems. You may customize any of the above techniques to suit your personal preference using two or more together. Each of us is unique and we must therefore address our specific needs and requirements when planning a natural, balanced weight reduction regimen. Meda Aroma Oil will help to balance your metabolism as you work through your weight loss program.
Finally Regen Vitality and Rejuvenation Plus will supplement your immune system by strengthening and infusing necessary antioxidants as you need them. For a full list of the healing and renewing properties found in these amazing natural compounds consult our website. Treating your body with gentle, natural weight control techniques will bring the desired results easily without unwanted side effects.
The Herbs in Maharishi Ayurveda Products Are Prepared in the Traditional Ayurvedic Way. 100% Natural and Side-Effect Free. Made to Naturally Restore Balance in Your Body. Buy Now!