Be Creative this Xmas
Author: Linda Sinden Date Posted:4 December 2019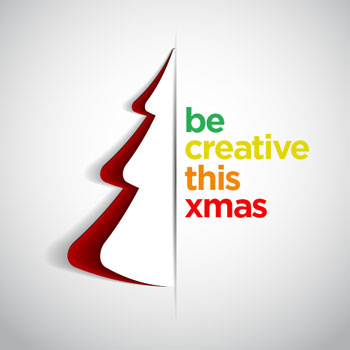 Have you completed all your Xmas gifts? See our recommended gifts below. They can still be shipped to Australia in time for you to share them with your loved.
Recently when thinking about the Xmas presents I enjoyed giving the most my mind went back to a time when I painted some plant pots with bright coloured flowers and filled them with soil and a beautiful plant. The joy in preparing and giving this gift I still remember today. It was so much fun and greatly enjoyed by others too!
So why not be creative this Xmas in how you spend your holiday time.

How Do You Know When You Are Being Creative?
You are excited
You experience peace and wellbeing
You are engrossed
You experience a sense of satisfaction
You are relaxed
Time flies
Where Can You Be Creative?
In your home
In your garden
In bringing up your children
In your garage under the car, fixing things
In your kitchen
In your workshop
In your job
In your relationships
In your sport
In your hobbies
In your service to the community
Open the oyster and discover the pearl within, you may discover talents you never knew you had. Being creative is not just about being able to paint, sing, dance, write plays or poetry, or play the mandolin. Creativity embraces every aspect of life. For some it lies in the garden, or a flick of a paintbrush, for others in dulcet tones, while others find it in interior design, the kitchen or craft room. How does your creativity express itself?
Allowing yourself to do what you truly enjoy is a behavioural medicine in Ayurveda. So give into your desire to be happy and be creative this month and during the holiday season.
Xmas Gifts to nourish and delight
Clients regularly share their delight in finding products that seem to be just right as they match their mind body type and are natural and side effect free. You can make a combo pack as follows:
Summer Season Fun
Pitta tea, Pitta soap, Pitta Massage Oil and Pitta Seasonal Spice Mixture. This is good for all of us as it helps to balance the heat of summer time.
You may like to purchase this pack for yourself too to help maintain balance during the heat waves we are experiencing. And or choose from the following popular 5 herbals
Worry Free - Worry Free helps calm the nervous system so you stay relaxed, yet focused and alert as it also helps enhance mental acuity. So you can find yourself sailing through situations that used to cause a meltdown.

Amrit Kalash Ambrosia - This all-natural blend of 13 traditional herbs is a powerful antioxidant and is especially helpful for nourishing the mind, brain and nervous system. It helps to promote vitality and inner strength. The ingredients contain revered Ayurvedic herbs such as Amla, Ashwagandha, Tinospora, Indian Asparagus and Aloeweed. Amrit is still prepared using the age-old formula prescribed in the traditional texts and passed down by generations of Ayurvedic physician

Digest Tone - If you or a loved one experience difficulty with daily elimination, or feel you are not gaining optimal nourishment from what you are eating, or would benefit from liver support, antioxidant support, help with cholesterol formation, anti-inflammatory support, weight support or help with your eyes and skin then consider giving the gift of Digest Tone. It is our most popular product and with good reason!

Stress Relief - If the year has been full on for you or a loved one and a recharge is needed, then Stress Relief 1-2 twice a day or 2 at bedtime is really effective. A principal ingredient of Stress Relief is ashwagandha (Withania somnifera). It has been used for centuries in Ayurveda as a general tonic and adaptogen — helping the mind and body adapt to stress. It has also been shown to support a healthy immune system.

Amrit Kalash Nectar - Experience the health benefits for yourself – Amrit Kalash nourishes the most fundamental levels of body and mind. It strengthens every cell for optimum functioning to create maximum health and vitality supporting the balance of heart and brain. This is particularly good to take when the weather is hot.
Or you may like to gift a Maharishi Ayurveda Consultation to provide a tailored program for your loved one. If so just send an email to debbie@getbalance.co.nz and we will arrange a voucher for you to give to your loved one.
Wishing you the bliss of balance this month and always.
Linda Sinden has been a practising Maharishi Ayurveda Consultant since 1990 and is a regular contributor to our weekly Insights. She has a practice in Auckland, New Zealand and also provides phone or Skype sessions for those who need assistance, but don't have a consultant in their vicinity.

Email: lindasinden@orbislife.co.nz Skype: Linda.Sinden
Mobile: +64 212237525
---
Leave a comment
The Herbs in Maharishi Ayurveda Products Are Prepared in the Traditional Ayurvedic Way. 100% Natural and Side-Effect Free. Made to Naturally Restore Balance in Your Body. Buy Now!