Finally... a time to rest
Author: Linda Sinden Date Posted:21 December 2018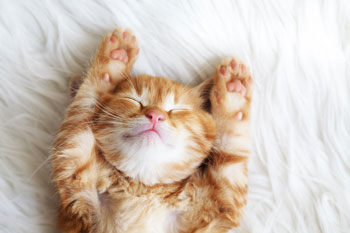 Now with only a few days to Xmas do you feel the wind-down beginning? Or are you full on until the last moment with hardly a moment to catch your breath?

It's a funny thing preparing for a holiday… the excitement builds, last minute things to do and finally the time of departure or last day at work arrives and then one is suddenly on holiday.

Do you find it easy to relax and unwind or does it take you a few days to settle in?
Do you typically find that when you go on holiday you get a cold, flu or virus that annoyingly takes you out for a few days?

Interestingly, brain scans show that the brain is more active in the phase of anticipating a reward and less active when the reward is achieved. Ayurvedically this translates as Prana Vata and Sadhaka Pitta are active when we are anticipating a reward.

In the southern hemisphere we get to enjoy our summer holiday late December into January. The warmer weather, blue sky days, sweet juicy fruit and tasty salads around a barbeque are iconic memories of summer holidays for many.


Our 4 Step Rest and Recharge Programme

Make the most of your holiday with this 4 step reset programme

Follow the sun… go to bed within 1-2 hours of sunset (around 10pm) and rise with the sun, ideally just before sunrise. If you're having a late night for a special celebration, or to celebrate time with close friends and family use the following Ayurvedic guideline to help you recover easily.

Get up at the usual time you normally wake and rise. Then sleep for half the time of sleep you missed at some point during the following day when you feel sleepy.
So for example if you lost 3 hours sleep then you would sleep for 1.5 hours during the following day. Ideally it is at least 1 hour away from a main meal.


Aim to get 8 or more hours of sleep each night Spoil yourself with a good sleep! Sleep is the body's natural reset helping to integrate the experiences of the previous day and resting the mind and body in preparation for the next day.

Ayurveda explains that difficulty getting to sleep, where you toss and turn, unable to fall asleep due to a busy mind, or when sleep is light and restless, is caused by an imbalance of Vata dosha and specifically Prana Vata. This may also go along with feeling anxious, worried and rushed in your daily activity.

Imbalance of Prana Vata can be due to mental strain, inadequate sleep, late bedtimes, lack of oil in the diet, or too much computer work or phone time. If you have learnt Transcendental Meditation it is one of the most effective choices you can make for balancing Prana Vata. Be sure to do your morning and afternoon meditations. Setting a regular time to meditate makes it easier to be regular with your practise of TM.

In addition if you have difficulty going to sleep or waking in the night here are some additional helpful tips.


Consider taking 2 tablets of Emotional Balance prior breakfast and evening meals with 2 tablets of Blissful Sleep prior bed to help support mind body balance and to help prepare you for a deep and rejuvenating sleep.

If you go to sleep easily but then wake and star gaze, unable to settle again consider taking Pitta Rasayana 1 dessertspoon prior breakfast, evening meal and at bedtime along with 2 tablets of Deep Rest. This combination helps to balance both the Vata element along with the Pitta qualities that are contributing to your wakeful nights. Plus the Pitta Rasayana is sweet and tasty!

Wind down for 1.5 hours or more before bed. Where you can take a walk outside as the sun is setting to relax and help the brain prepare for sleep. Read a light or happy book, listen to light and soothing music, watch a comedy or romantic movie or TV series, have a spa or warm bath with your favourite bath salts or add 5 drops of Pitta Aroma Oil to your bath water.


Switch off. It can feel quite unusual to decouple from one's mobile phone, tablet, ipad, laptop computer or tv. They provide a constant source of stimulation with the release of dopamine in the brain causing one to want, desire, seek out and search, fueling the desire to be curious and to search. This desire can be relentless, especially when events are unpredictable such as an unexpected email or text arises. The dopamine release is enhanced when one hears the sound of an email or text alert. The dopamine loop research is explaining does not have 'satiety' built in so you can find yourself continuing to search even after you found what first you picked up your device for. Sound familiar to you? I can certainly see myself in this. What to do? Switch off or turn off the cues.


Help to rebalance your brain chemistry by taking 2 tablets of Intelligence Plus prior breakfast and evening meals and 2 tablets of Brahmi after breakfast and evening meals. To support the impact on your nervous system and to help rebuild immune strength take 2 tablets of Stress Relief at bedtime, in addition to the bedtime herbals mentioned above, if you have difficulty sleeping.

Have a device free time for the first 1-2 hours after you wake up and for 1 hour prior bed. Do your self-care routine, meditate, have a morning walk as the sun is rising and have breakfast before you think of checking the phone or your emails. While on holiday give yourself this opportunity to rebalance the mind and nervous system. You will be thankful as it will help you enjoy increased resilience in 2019.


Choose Pitta Balancing Foods and drinks. Favour the sweet flavours of summer fruits, the crisp salad foods and the tasty sauces and pestos this season brings. Increase your intake of all sorts of summer vegetables both cooked and raw. This time of year brings nature's harvest in abundance. It is the time of year where salads can be more easily digested by most people. See Pitta Balancing Food List
Wishing you the bliss of balance this Summer holiday.
Linda Sinden has been a practising Maharishi Ayurveda Consultant since 1990 and is a regular contributor to our weekly Insights. She has a practice in Auckland, New Zealand and also provides phone or Skype sessions for those who need assistance, but don't have a consultant in their vicinity.

Email: lindasinden@orbislife.co.nz Skype: Linda.Sinden
Mobile: +64 212237525
---
Leave a comment
The Herbs in Maharishi Ayurveda Products Are Prepared in the Traditional Ayurvedic Way. 100% Natural and Side-Effect Free. Made to Naturally Restore Balance in Your Body. Buy Now!