How not to let stress get the best of you
Author: Linda Sinden Date Posted:14 February 2021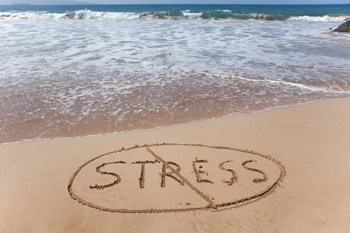 When life gets hectic or you feel under the pump your body secretes fight-or-flight hormones. then everyday life can become a battle. Daily activities become more difficult. Feelings of worry, anxiety, anger or sadness dominate and moments of happiness or joy become fleeting. As stress reaches overload a helping hand is needed!
Ashwagandha (aka Indian ginseng or winter cherry), is the most favoured stand alone Ayurvedic herbal for stressful times. When you combine Ashwagandha with other botanicals it provides an even greater balancing effect.
Ashwagandha Organic
Take 1-2 tablets before breakfast and evening meals or at bedtime with sips of warm water or warm milk with a little raw sugar.
Ashwagandha has a powerful stress reduction effect as it helps the body adapt to the challenges of stress by helping to:
Calm the mind, promote deeper sleep and reduce anxiety and depression without causing drowsiness
Balance stress hormones and thyroid hormones
Impart vitality by regenerating brain-cells, muscles and bones
improve memory, boost immunity, stabilise blood sugar levels and curbs cravings
Support healthy hemoglobin, blood circulation and uptake of nourishment
Lower cholesterol
Provide anti-inflammatory support
Enhance sexual potency for both men and women
Even out the ups and downs.
Stress Relief
Take 1-2 tablets before breakfast and evening meals or at bedtime with sips of warm water or warm milk.
Stress Relief formula includes Ashwagandha and Shatavari. This amazing formula acts to nourish the nervous system, immune system, reproductive system, adrenals, thyroid, muscles and bones. It is my 'go to' for anyone who leads a busy life, if you feel anxious or stressed, an aid for good sleep, and a must for everyone in the Vata stage of life (45+ years).

Amrit Kalash Ambrosia
Take 1 tablet twice daily on an empty stomach with a sip of milk or water.
Child dose 6 years or more is half the adult dose. Under 6 years ¼ adult dose.
Amrit Kalash Ambrosia targets the brain, nervous system and mental function. It helps support refined awareness, creativity, mental balance and happiness.
People who take Amrit regularly report they feel happier, resilient to stress, are more alert with improved creativity and experience less fatigue and greater inner calm. .
There are four key herbs in Amrit Kalash Ambrosia - Ashwagandha, Glycyrrhiza glabra, Vidari Kanda and Asparagus adscendens.
Feel energised, resilient and at ease this week by including a formula that includes Ashwagandha into your self care regimen this week .
Wishing you the bliss of stress resilience this week and always!
Linda and the Get Balance Team.
Linda Sinden has been a practising Maharishi Ayurveda Consultant since 1990 and is a regular contributor to our weekly Insights. She has a practice in Auckland, New Zealand and also provides phone or Skype sessions for those who need assistance, but don't have a consultant in their vicinity.

Email: lindasinden@orbislife.co.nz Skype: Linda.Sinden
Mobile: +64 212237525
---
Leave a comment
The Herbs in Maharishi Ayurveda Products Are Prepared in the Traditional Ayurvedic Way. 100% Natural and Side-Effect Free. Made to Naturally Restore Balance in Your Body. Buy Now!