Important! Antiviral + Immune Support
Author: Linda Sinden Date Posted:29 August 2021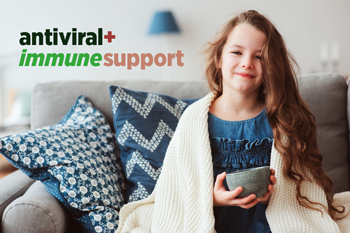 The delta variant has brought home to us all the importance of strong immunity and a healthy respiratory system. Along with staying in your bubble, wearing masks and hand washing it is important to keep yourself strong. With this in mind, and being sensitive to the needs of one's budget, here below are some choices to help keep you and your loved ones supported at this time.
For antiviral support, choose Tulsi
For optimal immune support add Bio Immune
Lastly, consider adding Digest Tone to help prevent the accumulation of impurities from poor digestion overworking your immune system
About Tulsi
Take 2 tablets 30 minutes after breakfast and evening meals

Ocimum Sanctum (Tulsi or Holy Basil) has antiviral properties and strengthens tissue formation of plasma, blood, bone marrow, nerve tissue, and reproductive tissues. It is particularly supportive of the digestive system, nervous system, and respiratory systems. Traditionally Tulsi is used
with colds and flus to help purity and cleanse the respiratory tract of toxins
to help relieve digestive gas and bloating
when antioxidant support would be useful especially when under stress or feeling low
to support the body providing anti-inflammatory support
In the treatment of pain and joint discomfort
to support healthy blood sugar levels
to support healthy cholesterol and triglyceride levels
to enhance immune support
To combine with other herbs to provide enhanced support.
About Bio Immune
Take 2 tablets 30 minutes after breakfast and at bedtime.
This fantastic formula takes six months to prepare. It combines purifying herbs that help to detoxify the blood and promote cellular regeneration with nourishing minerals such as mica, zinc and pearl. Why eliminate toxins? Ayurveda explains that toxins weaken the immune system. When toxins are reduced natural immunity is boosted. Bio-Immunity
Supports communication between cells, a key to healthy immunity
Supports healthy liver function and helps purify the blood
Promotes a healthy resistance to stress
Supports assimilation and metabolism of nutrients
About Digest Tone
Take 1-2 tablets 1 hour before bed with a little warm water.

Digest Tone consists of three fruits Amalaki (Emblica officinalis) Bibhitaki (Terminalia bellirica) and Haritaki (Terminalia chebula) and Cabbage Rose which is added to support and enhance the other ingredients. Digest Tone helps with the absorption of nutrients, is a tonic that helps to support health, immunity, energy, and provides a gentle detox. It is considered a prophylactic that overtime protects health in many ways.
Wishing you robust immunity and respiratory health today and always.
Linda Sinden and the Get Balance Team
Linda Sinden has been a practising Maharishi Ayurveda Consultant since 1990 and is a regular contributor to our weekly Insights. She has a practice in Auckland, New Zealand and also provides phone or Skype sessions for those who need assistance, but don't have a consultant in their vicinity.

Email: lindasinden@orbislife.co.nz Skype: Linda.Sinden
Mobile: +64 212237525
---
Leave a comment
The Herbs in Maharishi Ayurveda Products Are Prepared in the Traditional Ayurvedic Way. 100% Natural and Side-Effect Free. Made to Naturally Restore Balance in Your Body. Buy Now!