Is This You?
Author: Linda Sinden Date Posted:23 April 2018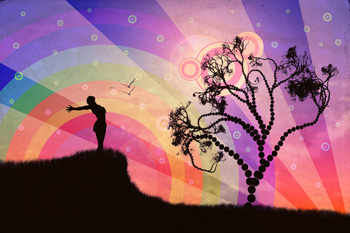 Susan explained… I didn't feel right so I went to my doctor to find out why. After a check up followed by blood screening he said I was fine… but I did not feel right. I was running out of energy, regularly suffered from headaches, hot flashes and my weight had increased by 15 kilos over 15 years. I felt frumpy with no energy to do anything. I didn't want the rest of my life to be like this.
Knowing I needed to do something I turned to Linda for help. She had done a wonderful job with my husband. I had watched from the sidelines as Linda guided my husband in his recovery from a serious cardiovascular episode. The nursing and medical staff were very surprised when he walked back into the ward unaided, looking fit and healthy.
Linda first assessed a build up of impurities that had accumulated in the deeper tissue layers. She explained that both Vata and Kapha dosha were out of balance within me and suggested we needed to cleanse the deeper tissues while settling Vata and Kapha simultaneously. Linda put me on a programme to reset my digestive system and to gentle cleanse the impurities from my deeper tissues. She recommended a Vata diet without any heavy foods so that Kapha would be settled too. Then every 2-3 weeks I meet with Linda and we adjusted the programme as needed.
After 9 months the steady and gentle progress has paid off. I have energy, my headaches are greatly reduced and I am 12 kilos lighter (and I did not diet.) I now understand what I was doing that was contributing to my symptoms and that has really helped. I gently incorporated easy and enjoyable exercise into my lifestyle and feel better for it. Now I am naturally calm and feel much better and I look forward to life!
Knowing about my body, what I need and how we are all different has changed what I eat, my lifestyle choices and my wellbeing. It has made a real difference. If asked by others I say go see Linda."
Thanks for your kind words Susan! This lovely testimonial by Susan shows the power of Maharishi Ayurveda to help address subtle imbalances that hamper quality of life.
As the underlying imbalances are addressed then the body's natural healing mechanisms are able to come into play to restore balance, even when recovering from serious conditions.
There is a lovely Ayurvedic saying that sums this up: Ayurveda gives life to years, and years to life!
Ayurvedic assessment to help you restore balance can be done in person or via skype or phone. Book a time here >
To support energy I often recommend: Energy Plus >
To reduce the build up of impurities I often recommend: Digest Tone prior evening meal and at bedtime>
To support weight reduction I often recommend: Be Trim 1 (normal appetite) or Be Trim 2 (sharp appetite).
Wishing you the bliss of balance!
Linda Sinden has been a practising Maharishi Ayurveda Consultant since 1990 and is a regular contributor to our weekly Insights. She has a practice in Auckland, New Zealand and also provides phone or Skype sessions for those who need assistance, but don't have a consultant in their vicinity.

Email: lindasinden@orbislife.co.nz Skype: Linda.Sinden
Mobile: +64 212237525
---
Leave a comment
The Herbs in Maharishi Ayurveda Products Are Prepared in the Traditional Ayurvedic Way. 100% Natural and Side-Effect Free. Made to Naturally Restore Balance in Your Body. Buy Now!