Keep winter bugs at bay
Author: Maharishi Ayurveda Date Posted:31 July 2017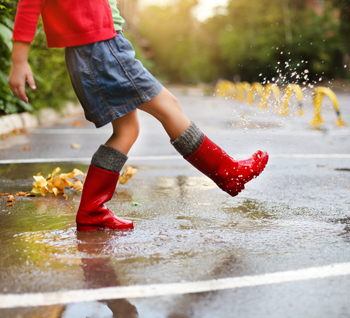 Keep winter bugs at bay…
Life is busy, isn't it? Knowing the key choices to make helps the 80/20 rule work for your health this winter. I'd like to make your life and well-being easier by helping you stave-off the bugs in order to stay well amidst the changeable winter weather.

Keep your agni (digestive power) strong!
You digest everything you experience as well as what you eat. So keep your ability to digest your life and what you eat healthy and strong. A strong digestion helps to reduce ama or impurities from any incomplete digestion.
Use the power of Digest Tone Take 2 tablets prior the evening meal.
Digest Tone supports digestion, enhances nutrient uptake and is a high quality antioxidant with a wide range of benefits. Digest Tone supports healthy cholesterol levels, improves circulation, helps to protect the cardiovascular system and aids balanced blood pressure balance. It supports liver function and enhances immune response to viruses. If you sometimes have a sluggish bowel it can also be taken at bedtime (2 tablets) to help restore a healthy peristalsis and easy bowel motion the next day.

Eat your largest quantity of food at Lunch Time
Your digestion goes through a daily rhythm of rising and falling in step with nature around us. When in balance you will be slightly hungry in the morning, very hungry at noon and moderately hungry in the early evening. In between these times digestion shuts down your appetite so the food you have eaten can be digested. If this cycle becomes confused then both appetite and digestion start to overlap causing incomplete digestion, impurities leading to an environment that is conducive to the growth of bugs.

Favour a dosha specific diet if you have a clear dosha imbalance
To check out your needs complete the Test Your Health Free Mini Quiz >

Sip Vata Tea or Kapha Tea or hot water boiled for 10 minutes with 1-2 slices of ginger root every 15-30 minutes from rising to bedtime.

Exercise - get active in a way you enjoy that works for you and your schedule
Exercise enlivens your digestion, enhances the metabolism of impurities, increases bone density and helps you sweat out toxins. Proper exercise helps to balance and rejuvenates your entire mind/body system. Walking daily is a great exercise for everyone, or you may prefer something more active. What exercise do you enjoy most?

A Powerful duo to enliven your body's intelligence
Maharishi Amrit Kalash Nectar and Ambrosia are considered by some to be the most universally effective herbal preparations in Maharishi Ayurveda. They work at the deepest levels of your physiology to enliven your body's intelligence in order to support immune health, reduce inflammation and enhance mental and physical energy.

TM to enliven your body's healing powers
Ayurveda works by strengthening the inner intelligence of the body. Our mental intelligence interacts more profoundly with nature's intelligence than our body does. So using the mind to enliven your body's intelligence is logically a very smart thing to do! This is what happens when you practice the Transcendental Meditation technique. So if you are lucky enough to know this technique then make it a regular part of your daily routine and if you would like to know more go to www.tm.org.nz or www.tm.org.au
Wishing you the bliss of balance.
Linda Sinden has been a practising Maharishi Ayurveda Consultant since 1990 and is a regular contributor to our weekly Insights. She has a practice in Auckland, New Zealand and also provides phone or Skype sessions for those who need assistance, but don't have a consultant in their vicinity.

Email: lindasinden@orbislife.co.nz Skype: Linda.Sinden
Mobile: +64 212237525
---
Leave a comment
The Herbs in Maharishi Ayurveda Products Are Prepared in the Traditional Ayurvedic Way. 100% Natural and Side-Effect Free. Made to Naturally Restore Balance in Your Body. Buy Now!