What is the best product for immune & respiratory health?
Author: Linda Sinden Date Posted:19 May 2020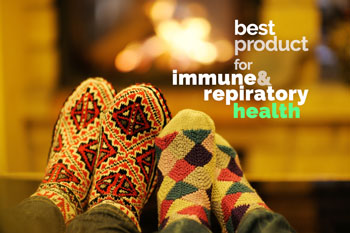 With the pandemic restrictions starting to lift and the realisation that a vaccine may be many months away, what remains is the awareness that all we can do (other than washing our hands and practicing safe distancing) is to boost our immune system and strengthen our respiratory health. With this in mind, and now that we have key tableted herbals back in stock here are targeted recommendations allowing for a range of budgets.
If looking for just one product I'd suggest a choice between:
If looking for two products I'd suggest you add either:
Lastly, as good digestion prevents the accumulation of impurities from poor digestion overworking your immune system, consider adding:
Optional: You may like to add Herbal Nasal Oil to directly support your nasal passages and Sniffle Free Tea to your regimen.
About Tulsi - Holy Basil
Latin: Ocimum tenuiflorum
Revered in the homes of Indian families Holy Basil is thought of as the Queen of herbs and the holiest plant on earth. Also called the Incomparable One, Tulsi helps strengthen plasma, blood, bone marrow, nerve tissue, reproductive tissues and is particularly supportive of the digestive system, nervous system, and respiratory systems. It is traditionally used to help purify and cleanse the respiratory tract of toxins, to assist when a cold or flu is present, and to support the immune system. It combines well with other herbs to provide enhanced support.
About FluCol Defence
This herbal combination of ashwagandha ( traditionally used to provide immune, nervous system support, energy, stamina, endurance, to support healthy blood sugar, cognitive performance, and anti-inflammatory support) and licorice flew off our shelves when the pandemic began.
About Rejuvenation Plus
This powerful formula is traditionally used to help increase resistance to disease and strength of all other tissues including the respiratory system. Key ingredients are the treasured Shilajit (traditionally used as a restorative and natural antiviral) and Indian Bedellium (traditionally used to support resistance and to help balance the circulatory, digestive, nervous, and respiratory systems). This combined preparation also supports the whole digestive process and assists in nutrient assimilation.
About Inflam Protect
The main ingredient in this formula Guggul has antiviral effects supports resistance and helps balance the circulatory, digestive, nervous, and respiratory systems.
About Digest Tone
Digest Tone consists of three fruits Amalaki (Emblica officinalis) Bibhitaki (Terminalia bellirica) and Haritaki (Terminalia chebula) and Cabbage Rose which is added to support and enhance the other ingredients. Digest Tone helps with the absorption of nutrients, is a tonic that helps to support health, immunity, energy, and provides a gentle detox. It is considered a prophylactic that overtime protects health in many ways.
Herbal Nasal Oil
Protect your upper respiratory tract with regular use of these Nasal Drops. They are for sniffing up the nose. The herbs in Herbal Nasal Oil also support balanced mental function and resistance to infection
Sniffle Free Tea
This effective and pleasant to drink tea includes Holy Basil, licorice and Marshmallow flower to help support the health of the upper respiratory tract. Orris root, Hyssop, and Malabar Nut help maintain fluid balance. Ginger and mint support the digestive process and provide a great flavour.
Wishing you robust immune and respiratory systems today and always.
Linda Sinden and the Get Balance Team
Linda Sinden has been a practising Maharishi Ayurveda Consultant since 1990 and is a regular contributor to our weekly Insights. She has a practice in Auckland, New Zealand and also provides phone or Skype sessions for those who need assistance, but don't have a consultant in their vicinity.

Email: lindasinden@orbislife.co.nz Skype: Linda.Sinden
Mobile: +64 212237525
---
Leave a comment
The Herbs in Maharishi Ayurveda Products Are Prepared in the Traditional Ayurvedic Way. 100% Natural and Side-Effect Free. Made to Naturally Restore Balance in Your Body. Buy Now!