Digest Tone – The Magic of Triphala
Date Posted:3 October 2012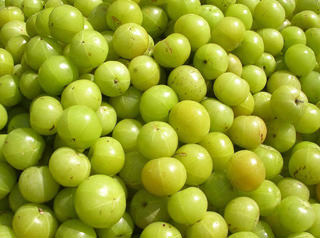 As one learns about the herbs in Digest Tone it is easy to see why it continues to be the 'people's choice'.
The primary herbs in Digest tone were designed and formulated over five thousand years ago by the experts and physicians of Ayurveda and have been used by millions of people since then. You might say it has stood the test of time! And modern research is confirming its wide reaching benefits.
Weight loss - Treats obesity in a nearly miraculous way. Aids fat burning, reduces fluid retention, regulates satiety (feeling of being satisfied) and decreases cravings. At the same time it is de-clogging and de-congesting your internal organs of impurities that can be behind stubborn weight or weight plateaus.
Constipation - In a recent world wide survey Triphala was ranked number one as the world's best colon cleanser. It is one of the safest and non-habit forming colon cleansers that over times works to restore the body's own peristalsis (not only is it non-habit forming, but it actually helps restore the memory of healthy movement within the bowel).
Detox and Tone – Digest Tone helps to detox and rejuvenate the body all the way down to the cellular level, which allows the body to grow new and healthy cells in all bodily systems. It helps with a multitude of gastrointestinal tract infections, improves digestion, assimilation, enhances nutrition and balances all body types.
Deadly for bacteria and pathogens - Recent in vitro studies have also proved Triphala to be deadly for various bacteria and pathogens, including Pseudomonas, Klebsiella, Shigella, and Salmonella, and it also eradicates fungi like Candida albicans.
What else..? Helps to reduce cholesterol, maintain healthy blood sugar, supports blood circulation and healthy blood pressure, reduces acidity and ulcers and is the most recommended Ayurvedic formula for Ulcerative Colitis and Irritable Bowel. It supports skin health, eye health, immune strength, liver and kidney function and more….
How do I take it?
1. Tonic and gentle de-tox At night boil 1.5 cups of water with 1 flat tsp of Organic Triphala Powder for 10 minutes. Leave sitting overnight. Strain and drink the water only, first thing on an empty stomach.Also take 2 tablets of Digest Tone before evening meal.
2. Weight Reduction As above and add Be Trim 1 for normal appetite or Be Trim 2 for sharp appetite, and sip Be Trim Tea regularly to support weight loss.
3. Constipation Take 2-4 tablets of Digest Tone at bedtime with warm water.First thing in the morning on an empty stomach drink ½ cup of Aloe Vera Juice mixed with ½ a cup of water. Then have 1 medium pear or apple freshly stewed with 8 prunes. Leave for a minimum of 30 minutes before eating anything more. When hungry have porridge, muesli etc according to hunger.Take 1-2 tablets of Digest Plus with a little hot water or lassi drink after lunch and evening meal.
The Get Balance Team
Related articles
Related Products
The Herbs in Maharishi Ayurveda Products Are Prepared in the Traditional Ayurvedic Way. 100% Natural and Side-Effect Free. Made to Naturally Restore Balance in Your Body. Buy Now!