Do You Buy Organic?
Date Posted:23 September 2014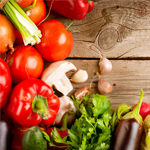 Why organic?
"Choosing organic food is like an insurance policy for your future health"
Coronary and Diabetic Care report UK 2004
How can I make organic foods affordable?
Prioritize the items that you feel would benefit you and your family the most. Fruit and vegetables, grains and dairy products may take precedence, while you may decide that it is not necessary to spend the extra money on a bottle of organic tomato sauce. This is where you can make healthy choices.
Consider buying in bulk and save on the cost of packaging.
Buy in season and enjoy the variety. In season fruit and vegetables are not only fresh and full of flavour but cheaper too!
Here are some ways to bring more organics into your daily life....
Visit your local farmers market. This is where local farmers, growers and artisan food producers sell their products directly to the market making them cheaper for you
Find the organic section in your local supermarket. Even convenience foods such as packaged soups now come organically produced
Order organic foods online and have them delivered to your door. Simple, easy and no fuss!
Find your local organic orchards and make shopping an adventure
Grow your own! Visit your local garden centre and they will give you advice to get you started. Lettuces and herbs can grow in pots or you may decide on a veggie patch
Eat with the seasons, when the fruit or vegetables ripen fully and are ready for harvest. They will be at their highest nutritional value
Love your palate and delight it with the full flavours that organic food brings.
Favour organic herbals
Check out our range of organic herbals
Why eat organics?
Organic farming is better for the environment. It starts with nourishment of soil, which eventually leads to the nourishment of the plant and ultimately our palates.
The methods of organic production have less impact on soils, water and ecological systems than conventional agriculture.
By eating organics you will help your family by reducing the amount of chemicals that will end up on their dinner plate. Organic food is also high in nutritional value excellent for your overall health and wellbeing.
Many people say that organic food taste better... what do you think?
Wishing you the bliss of balance,
| | | |
| --- | --- | --- |
| Linda Sinden has been a practising Maharishi Ayurveda Consultant since 1990 and is a regular contributor to our weekly Insights. She has a practice in Auckland, New Zealand and also provides phone or Skype sessions for those who need assistance, but don't have a consultant in their vicinity. Email: lindasinden@orbislife.co.nz Skype: Linda.Sinden Mobile: +64 212237525 | | |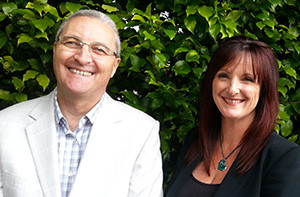 Wayne and Theresa The Get Balance Team [associated-products]
The Herbs in Maharishi Ayurveda Products Are Prepared in the Traditional Ayurvedic Way. 100% Natural and Side-Effect Free. Made to Naturally Restore Balance in Your Body. Buy Now!