Get Up & Get Moving
Date Posted:4 November 2014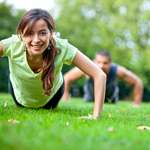 Exercise with a friend
As the days are getting warmer the impulse to become active increases. Are you noticing a desire to be more active outside?
Being active regularly helps you to feel in control, promotes well-being and relaxation, cleanses the body of adrenaline, can lower blood pressure and relax tight muscles. It can also provide social support - and it can be fun!
Exercising with a friend or a group of people can help make it more fun, interesting, and keep you motivated to continue with a regular exercise routine. There is no better way to maintain a healthy body shape than being active with your loved ones, best friends, pets or fellow calorie burners.
It is well documented that people who exercise with a friend are more successful at exercising consistently, it makes you accountable to each other and knowing that someone is waiting for you to exercise with them can be a great motivation to show up and get it done! It can also make personal training sessions or equipment hire economical, if required.
Safety can be an issue in certain neighborhoods and in certain sports, but by training with others you can put yourself and others at ease. Information shared between people training together can be used as a great learning tool and also speed up your skill acquisition and knowledge base.
Exercises to try
Below are some exercises that you can enjoy with others
My exercise needs
To learn more about exercises suited to your nature select one of the links below:
Herbal tip
Rejuvenation Plus aids stamina and strength as it supports blood, muscle and bones along with slowing cellular aging. This powerful herbal is full of natural antioxidants and phytonutrients and provides nourishment to every layer of the body. It's a pretty amazing formula and I recommend it often to clients.
Wishing you energised and happy exercise!
| | | |
| --- | --- | --- |
| Linda Sinden has been a practising Maharishi Ayurveda Consultant since 1990 and is a regular contributor to our weekly Insights. She has a practice in Auckland, New Zealand and also provides phone or Skype sessions for those who need assistance, but don't have a consultant in their vicinity. Email: lindasinden@orbislife.co.nz Skype: Linda.Sinden Mobile: +64 212237525 | | |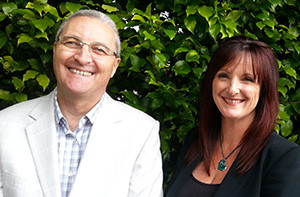 Wayne and Theresa The Get Balance Team [associated-products]
The Herbs in Maharishi Ayurveda Products Are Prepared in the Traditional Ayurvedic Way. 100% Natural and Side-Effect Free. Made to Naturally Restore Balance in Your Body. Buy Now!