Get Up, Get Moving…Energise!
Date Posted:14 September 2014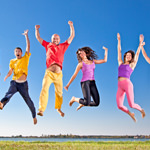 Have you felt that wave of increased warmth and a lift in the air? The promise of summer is on the horizon now that spring is here.
In considering the focus for this week's article, my attention was drawn to the needs of clients recently.
Would you like more physical energy? To feel energised and drawn to being physically active again? The bulkier clothes of winter may have hidden an increased waistline for some. Now is a great time to get active .
Or would you like to energise your mind to support a happy and positive state of mind?
Or is an uncharacteristic runny nose, cough and chest congestion indicating it's time to do a spring cleanse?
More physical energy
Your body has the capacity to provide boundless energy for you. To enliven or restore this natural asset take some help from mother nature. Premium Amla Berry (Indian Gooseberry) is the most sought-after fruit in Ayurveda. Amla is considered a powerful elixir that promotes health, longevity and overall balance for all body types.
Powerful recovery
One gentleman who came for a consultation, having had 5 strokes showed me the potency of this powerful herbal. When he took Premium Amla Berry he had energy to get out of bed and to relate with others. When he could not take it (due to being out of stock for a short time) his physical and mental energy greatly declined. He slept longer, found it difficult to be alert and to communicate. Once he got back on to taking it, his previous mental alertness and physical stamina returned immediately.
Another client who regularly takes Premium Amla Berry is a sports person who notices the increased lean muscle mass and power during training that this product helps provide.
Seasonal Tip
It is now officially spring and as the saying goes time for a spring clean! Do yourself a favour and do this simple cleanse (which doesn't disrupt life too much). Cleaning out stored impurities will make the next year a healthier and happier one for you. If you are already doing this - great - then follow up your cleanse with Premium Amla Berry to nourish and energize both your mind and body.
Wishing you the bliss of balance,
| | | |
| --- | --- | --- |
| Linda Sinden has been a practising Maharishi Ayurveda Consultant since 1990 and is a regular contributor to our weekly Insights. She has a practice in Auckland, New Zealand and also provides phone or Skype sessions for those who need assistance, but don't have a consultant in their vicinity. Email: lindasinden@orbislife.co.nz Skype: Linda.Sinden Mobile: +64 212237525 | | |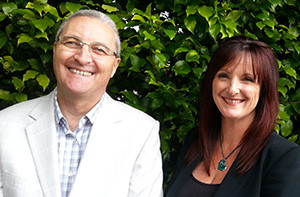 Wayne and Theresa The Get Balance Team [associated-products]
The Herbs in Maharishi Ayurveda Products Are Prepared in the Traditional Ayurvedic Way. 100% Natural and Side-Effect Free. Made to Naturally Restore Balance in Your Body. Buy Now!