Improve Mental Focus
Date Posted:7 April 2011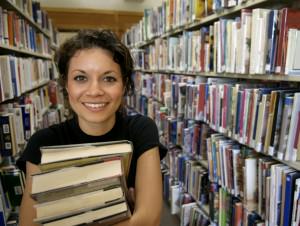 The hectic and chaotic world we live in can cause stress, making us irritable, forgetful, and anxious. More people than ever before have been diagnosed with ADD and have been prescribed chemicals and pharmaceuticals of every sort. You will be glad to know that there is a natural remedy for ADD as well as select herbs to improve focus (see below). Our natural remedies not only improve mental focus, but calm and soothe the mind as well.
Calm and collected...
An anxious and overactive mind can keep you awake at night and cause your thoughts to be scattered. Our Calm Mind and Worry Free formulas are designed to eliminate such issues and restore your peace and tranquillity.
The brain's ability to cope with anxiety and stress can be compromised when challenged with the situations of life that generate such symptoms as loss of control or concentration. Our herbal blends include several ancient and time-tested ingredients such as Gotu Kola (Indian Pennywort), Indian Valerian and Ashwagandha (Winter Cherry), all of which enhance resistance to mental stress, improve mental focus, and increase mental clarity.
A youthful mind...
There is no need to feel overwhelmed by life, have difficulty learning or struggle to remember even simple tasks. We have taken these time-honoured herbal remedies and blended them for you. Even as children sometimes have problems remaining focused, so with time, as adults our mental acuity naturally diminishes unless we take steps to keep ourselves calm and alert. Our Youthful Mind blend is particularly aimed at accomplishing these goals. Regardless of your age, you can benefit from this amazing formula of Indian Pennywort (Gotu-kola), Licorice and Indian Tinospora (Heart-leaved Moonseed) that will rejuvenate and renew your mind the natural way.
Be worry free...
You may also enjoy Worry Free Tea as a supplement, and always carry Vata Aroma Oil with you for an instant and soothing rebalance when you are away from home or travelling. A soothing combination of Geranium, Sweet Basil, Sweet Fennel, Sweet Orange and Sweet Marjoram, these relaxing aromas will deliver calm and settling relief when you most need it. It's comforting to know that natural, chemical-free help is always available.
Oh, and the way to deal with ADD? Use our combination of Amrit Kalash Ambrosia, Worry Free and Intelligence Plus
Related Products
The Herbs in Maharishi Ayurveda Products Are Prepared in the Traditional Ayurvedic Way. 100% Natural and Side-Effect Free. Made to Naturally Restore Balance in Your Body. Buy Now!