Already Know What You Need?
Author: Linda Sinden Date Posted:5 February 2018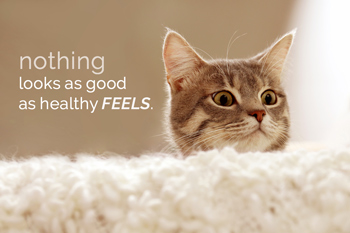 Clients regularly share with us their delight in finding a natural product that is side effect free. The ingredients are backed by the weight of traditional use for many years… often hundreds of years. One might say our Ayurvedic herbals are well tested and have stood the test of time.
Maharishi Ayurveda herbal formulations are not random mixtures based on the latest health craze. These formulas are derived from a health science as old as human history. Each formulation is made from whole herbs, because Ayurveda understands Nature's health wisdom is a delicate balance that resides in the biological intelligence of a whole herb, not in isolated chemicals or active ingredients.
According to Ayurveda, the sap of plants contains a powerful life essence that combines with the plasma (rasa) in the body giving nurture and promoting healing and transformation on all levels. So next time you are taking your herbals, stop and consider the vital and powerful energy you are about to bless your body with!
Herbal healing is different from drug-based medicine and can seem to take longer to work. So it's important to have a continuous supply, especially when dealing with longer-term imbalances.
Already know what you need? Re-order now>>

A helping hand...
Here are the top 5 herbals that our customers love the most!
To get the best results from Ayurveda, a personal consultation>> with a Maharishi Ayurveda trained consultant is always recommended. Sometimes we just have one particular question and need a snippet of advice to choose the right products. If you would like a little guidance then ask us a question>> .
All the best,
Linda Sinden and the Get Balance Team
Linda Sinden has been a practising Maharishi Ayurveda Consultant since 1990 and is a regular contributor to our weekly Insights. She has a practice in Auckland, New Zealand and also provides phone or Skype sessions for those who need assistance, but don't have a consultant in their vicinity.

Email: lindasinden@orbislife.co.nz Skype: Linda.Sinden
Mobile: +64 212237525
---
Leave a comment
The Herbs in Maharishi Ayurveda Products Are Prepared in the Traditional Ayurvedic Way. 100% Natural and Side-Effect Free. Made to Naturally Restore Balance in Your Body. Buy Now!