Organic Guggul is here
Author: Maharishi Ayurveda Date Posted:10 July 2016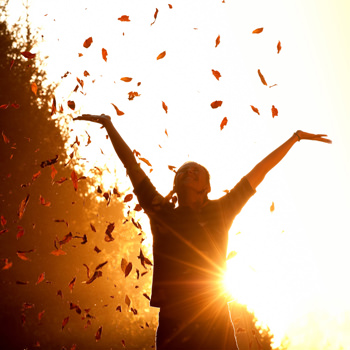 I'm so excited to tell you that Guggul (commonly known as Bdellium) is now available in an organic form at www.getbalance.co.nz.
Guggul is traditionally referred to as the one that protects against diseases.
Guggul balances all three doshas in the body. It helps to balance Vata (nervous system), Kapha (fluid, fat and sugar metabolism) and Pitta (enhancing warmth, digestion, circulation and reproductive processes).
Guggul is
Known to be the most effective herbal for cleansing impurities (ama), which accumulate when digestion is sluggish. Ayurveda explains the buildup and circulation of ama slows down circulation, metabolism and causes discomfort and dis-ease wherever it settles in the body.
Known to lower trigylcerides and at the same time helps elevate levels of the good cholesterol.
To be a safe and quick acting anti-inflammatory, which is highly effective.
Often used by those who experience stiffness and pain after work that requires bending and lifting, exercising, gardening or strenuous yoga. It works usually within one to two hours and helps to resolve stiffness that could otherwise take one to several days to resolve.
Known to reduce the stickiness of platelets, which can help to lower the risk of coronary artery disease.
Known to stimulate the metabolism and is useful when the thyroid is sluggish.
One of the most important tonics in Ayurveda. It helps to address digestive weakness, low libido, low immune strength and low energy.
Very good for the elderly as it helps to mitigate the negative effects of slower metabolic function.
Who should take Guggul?
Traditionally it is recommended
If you suffer arthritic pain, rheumatic pain, back pain, headache, body stiffness or pain from fractures then Guggul can be helpful.
If you feel stiff after exercise, gardening or work it is also useful.
If you have a tendency for weight gain, high cholesterol or triglycerides, cardiovascular issues, digestive weakness, low libido, get sick easily, have skin issues or a slow thyroid.
If you are 55+ and feeling that your digestion has slowed down and you notice more aches and pains than usual, or you want an energy boost.
If you feel low and need a boost or tonic.
NOTE: Do not take Guggul if you are pregnant or wanting to get pregnant.
As Guggul has a heating quality it is not generally taken regularly when Pitta is high by nature or by imbalance.
Suggested ways to take it
Take 1 tablet of Guggul Organic prior breakfast and evening meals.
Or take 1 tablet of Guggul Organic with 1 tablet of Digest Tone prior breakfast and evening meals for enhanced potency and assimilation.
Or take 1 tablet of Guggul Organic with 1-2 tablets of Cholesterol Protection prior 2 light meals a day to support healthy cholesterol balance.
Wishing you a healthy digestive power this week.
Linda Sinden has been a practising Maharishi Ayurveda Consultant since 1990 and is a regular contributor to our weekly Insights. She has a practice in Auckland, New Zealand and also provides phone or Skype sessions for those who need assistance, but don't have a consultant in their vicinity.

Email: lindasinden@orbislife.co.nz Skype: Linda.Sinden
Mobile: +64 212237525
---
Leave a comment
The Herbs in Maharishi Ayurveda Products Are Prepared in the Traditional Ayurvedic Way. 100% Natural and Side-Effect Free. Made to Naturally Restore Balance in Your Body. Buy Now!