The most important thing to know, right now
Author: Linda Sinden Date Posted:16 September 2021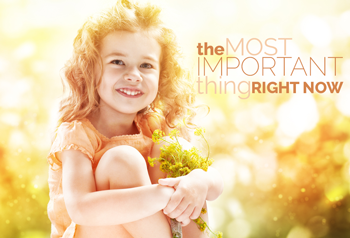 As we head into Spring I want to warn you that your body is going to release stored impurities into your bloodstream so it is important to know what to do, or your immunity may become overtaxed and weakened. This natural self cleanse Ayurveda explains is nature's annual warrant of fitness!
So let me guide you as to what to do right now to protect yourself and your loved ones.

What to do...
For 7 to 21 days adopt the following practices to ease your way into Spring and to recharge immune cells in your gut and respiratory system.

Rejuvenation Herbs
This is the most important time in the year to take cleansing herbs:
Morning Routine
Rise with the sun and upon rising drink two glasses of luke-warm water with the juice of 1 lime or ½ lemon and 1 tsp of honey per glass.
15 minutes later take Congest Assist 1-2 tablets and Elim Tox 2 tablets (for normal appetite).
Then go for a walk for 30 minutes or engage in other exercise you enjoy.
Breakfast - Break the fast
Have 1-2 stewed or baked apples and or pears - cooked with 2-3 cloves, and 4-6 prunes or ¼ cup of raisins.
30 minutes after breakfast take Elim Tox O (for sharp appetite) 2 tablets.
Note: Cook additional apple/pears to have for morning tea if you will feel hungry before lunch.
Lunch Time
30 minutes before lunch take Liver Care 2 tablets with Elim Tox 2 taith sips of warm water.
Have your largest meal at this time and make it your main meal of the day.
Favour warm, freshly cooked food and minimise or avoid fried foods, red meats and overeating. This is the time of the day to take small amounts of non vegetarian protein such as chicken, eggs, venison, lamb, seafood or salmon if desired.
Sit for 5-10 minutes after eating and then have a 10-20 minute walk to aid digestion.
30 minutes after lunch meal take Elim Tox O (for sharp appetite) 2 tablets.
Evening Meal
30 minutes before the evening meal take Congest Assist 1-2 tablets and Elim Tox (for normal appetite) 2 tablets.
Eat your evening meal by 6.00 pm. Digestive strength becomes reduced as the sun sets so it is wise to eat less in the evening and to eat early. Freshly made vegetable soup, sauteed vegetables with sunflower, pumpkin and sesame seed and quinoa or rice can be tasty, satisfying and filling.
30 minutes after the evening meal take Elim Tox O (for sharp appetite) 2 tablets.
Bedtime
1 hour before bed take 2-4 tablets of Digest Tone (MA505N) - to help gently cleanse all over the body.
Be in bed by 9.30 - 10.00 pm and aim for 7.5 to 9 hours of undisturbed sleep. Avoid sleeping longer than 9 hours and get up with the sun.
Fluids
Aid the flushing out of stored toxins; Place a Be Trim tea bag into 2 L of water and boil for 10-20 minutes. Take the teabag out and keep the cleansing tea warm in a 1.5 L thermos. Sip every 15-30 minutes until 8pm.

Transition
After 1-2 weeks move to the nourishing phase as you return to your normal diet. Be aware to favour more food at lunch and to eat lightly in the evening and where you can avoid meat, eggs, cheese and fried food in the evening meal or at breakfast.
Complete your herbs which will take between 10 days to 30 days.

If you need a helping hand
If you have deeper levels of impurities and need a more tailored cleansing programme then email Linda for a consultation at: linda@getbalance.co.nz
Wishing you the bliss of balance today and always.
Linda Sinden and the Get Balance Team
Linda Sinden has been a practising Maharishi Ayurveda Consultant since 1990 and is a regular contributor to our weekly Insights. She has a practice in Auckland, New Zealand and also provides phone or Skype sessions for those who need assistance, but don't have a consultant in their vicinity.

Email: lindasinden@orbislife.co.nz Skype: Linda.Sinden
Mobile: +64 212237525
---
Leave a comment
The Herbs in Maharishi Ayurveda Products Are Prepared in the Traditional Ayurvedic Way. 100% Natural and Side-Effect Free. Made to Naturally Restore Balance in Your Body. Buy Now!