Digesting The Festive Season
Date Posted:9 December 2014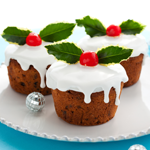 Where does digestion of food start? Is it when the food enters the stomach, or after it moves from your stomach into the small intestine at the bottom of your stomach?
You may have heard that effective digestion starts with how many times we chew our food in the mouth before swallowing. When I think of this, into my mind comes the picture of a docile and patient cow as it quietly chews its cud. Granted, it does have two stomachs to fill, unlike us with just the one!
Being hungry is key to great digestion
A well-functioning digestive system is essential for good health and nutrition. Appetite, or hunger, is nature's signal that you are ready to eat and digest food.
So here are some time-tested tips to help you digest your food well this week.
Eat when you are hungry and aim to be hungry at meal times. If not hungry or experiencing acidity or indigestion, then action is needed to build up or balance your digestive fire:
Take Digest Tone to warm up a sluggish or cold digestion especially when you notice a coating on your tounge in the morning after waking.
Indigestion or acidity can be quite uncomfortable. Take 1-2 tablets of Aci-Balance after meals or as needed.
When you feel heavy, bloated or dull after meals or the bowel is a little sluggish then Digest Plus after meals can make a big difference.
If you tend to have food cravings with a variable and sometimes strong digestion then Herbal Di-Gest includes the balancing properties of pomegranate seeds and is best for you.
Eat at approximately the same time each day. Don't eat too quickly, or too slowly.
Eat fresh food, freshly prepared, home cooked is best!
Eat in a settled and quiet atmosphere. Avoid working, reading or watching TV during meals. Always sit down to eat and eat with full attention.
Allow three to five hours between main meals.
If you have been physically active and are hungry, ensure you have a healthful snack between meals.
Take a few minutes to sit quietly after eating.
Try these juices this week…
Carrot Combination
Wash and cut to fit your juicer or power blender
2 carrots
1 beet with greens
1 stalk celery
1 large handful spinach
1 large handful parsley
1 green pepper
1 clove garlic (optional)
1 slice raw ginger
Apricot Sparkler
Wash and cut to fit your juicer or power blender
Three apricots, stone removed
Add water or sparkling water to the apricot juice according to taste
Wishing you a healthy and happy week
| | | |
| --- | --- | --- |
| Linda Sinden has been a practising Maharishi Ayurveda Consultant since 1990 and is a regular contributor to our weekly Insights. She has a practice in Auckland, New Zealand and also provides phone or Skype sessions for those who need assistance, but don't have a consultant in their vicinity. Email: lindasinden@orbislife.co.nz Skype: Linda.Sinden Mobile: +64 212237525 | | |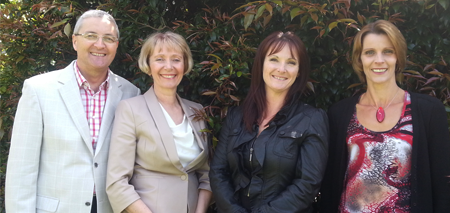 Wayne, Linda, Theresa and Louise
The Get Balance Team [associated-products]