Top Tips to Keep You Healthy this Winter (part 2)
Date Posted:10 January 2011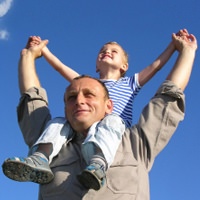 Herbal Prevention
is worth a pound of cure...
Here we outline some of the herbal products recommended by our consultants to help bolster the body's natural immune response to the cold season.
Amrit Kalash - Powerful Antioxidant
Amrit is the most powerful ayurvedic dietary supplement for boosting immunity and overall well-being, as shown in several research studies. Other studies have shown that it is 1000 times more effective than Vitamin C in scavenging free radicals, the reactive molecules that are responsible for disease and decay in the body. Many people who are on a regular program of Amrit have reported enhanced immunity, and doctors report noticing a lower incidence of colds and flu among their patients who take Amrit regularly.
ColFlu Defence & ReGen Vitality
When colds and flu are circulating, FluCol Defence and ReGen Vitality can help you strengthen your immunity before you get hit with symptoms.
FluCol Defence is a powerful immune booster & all round tonic
Great for Cold & Flu season, it helps alleviate respiratory tract infections, and bolster the body to fight off attacks, helping you stay healthy and happy. ReGen Vitality is a powerful antioxidant, helping build vitality, strength & endurance. Also aids cell growth & renewal, strengthening immunity Vital Man and Vital Woman also help increase vitality and immunity. Vital Man boosts the natural resistance of the body by nourishing all the body tissues. It includes 21 herbs to help the body quickly replace dead cells with new ones, thus increasing energy. Vital Woman contains 25 herbs that work together synergistically to provide more vitality, inner strength, and immunity to mental and physical stress.
Massage Oils
Finally, using massage oils on a daily basis will also help enhance immunity. You can choose from Moisturizing, Soothing, and Stimulating Massage oils. Daily ayurvedic self-massage,called abhyanga, is one of the most pleasurable ways to enhance immunity. Self-massage stimulates all of the organs of the body, flushes out impurities, and builds resistance to stress and disease.
Cold season essentials
Even with the best of measures, sometimes we still end up getting sick, is in this case it's a great comfort to have these three products on hand to soothe the system and speed recovery:
Clear Throat - fighting off a cough, sore throat, or congestion? Try this tasty syrup formula to help soothe and calm the respiratory system.
Throat-Ease - these tasty, refreshing lozenges help remove impurities and soothe a dry, irritated throat.
Breath Easy Oil - helps maintain clear airways & give comfort to forehead, joints & muscles.
Related Products
The Herbs in Maharishi Ayurveda Products Are Prepared in the Traditional Ayurvedic Way. 100% Natural and Side-Effect Free. Made to Naturally Restore Balance in Your Body. Buy Now!